4 Reasons One Squared is the Marketing Seminar to Invest In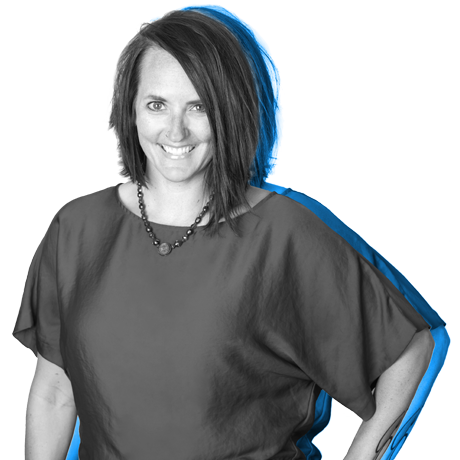 Posted on Thu, Nov 16, 2017
by Alison Schroeder
Leighton Interactive is very excited about this year's inaugural One Squared event in downtown Minneapolis. One Squared is our version of a marketing seminar that brings together marketing and professional growth experts from across the country to discuss important developments in this dynamic industry and to educate and enrich attendees.
Still not convinced you need to join us? Here are four important reasons why One Squared is THE go-to marketing conference for any professional, student, or business looking to get a leg up on the competition.
1. It Will Boost Employee Morale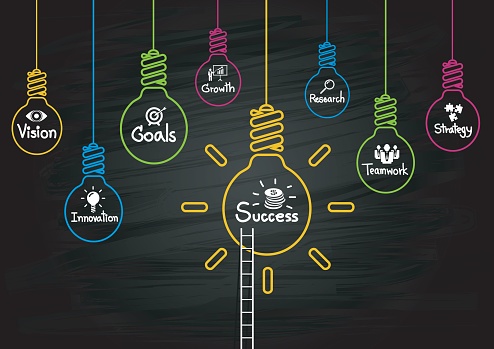 Who doesn't love travel or a day away from the office? Going to a conference is one of the best ways to show employees the company values their contributions and wants to see more great things from them. That's massively encouraging and inspiring for any employee. On top of that, travel is a great change of pace. Employees will return to the office feeling refreshed and ready to work.
At One Squared, employees will meet other professionals in their field and will be able to use these contacts for the benefit of the company. Even the best companies may have a corporate culture that can be a little insular. Getting employees out to a conference helps them cultivate new perspectives on the industry in general and their work in particular.
Even if a company can't manage the logistics to send everyone, sending just one or two will change the mood in the workplace and shake things up in a great way. One Squared will give all its attendees the tools for success, and they can share those with their team.
2. It Encourages Professional Growth
Marketing events or seminars like One Squared are a great way to network with other professionals and build skills. Even if an employee's skill set is already top-notch, professionals who can't benefit from a refresher are few and far between.
We've been packing One Squared's schedule with plenty of opportunities for even the most seasoned employees to learn more, hone their skills, and develop themselves. A seminar like One Squared challenges employees to up their game and take their professional abilities to the next level. If they put everything they learn into practice, just think how amazing they'll be in time for the next One Squared events on the horizon.
3. Inbound Marketing Is Here to Stay
Inbound marketing — marketing that raises awareness of companies and brings potential customers into your sales funnel — isn't a fad. It's a vital tool for helping customers find a company in a crowded market, and it encompasses a broad range of marketing avenues, from social media to SEO to content marketing.
There's no excuse for companies not to reap the maximum benefits of inbound marketing. Educating your employees about inbound marketing's techniques and full potential will reap huge benefits for your company in the long run, and One Squared is the perfect way to do it.
4. The Speakers. Period.
We have an impressive roster of speakers, including: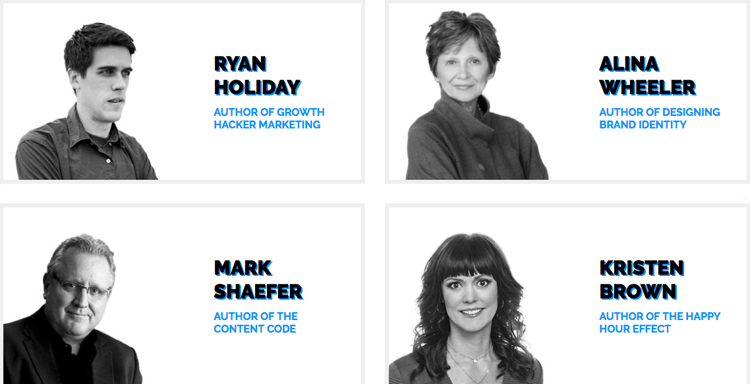 Ryan Holiday, former director of marketing at American Apparel
Alina Wheeler, author of "Designing Brand Identity: An Essential Guide for the Whole Branding Team"
Mark Schaefer, director of Schaefer Marketing
Kristen Brown,

author of "The Happy Hour Effect"
We are so very excited about the talent coming together for One Squared. They're some of marketing's brightest minds and biggest names, and they're here to share their best tips for marketing success with all of us. We're already hearing chatter about companies and attendees who are ready to add to the discussion, learn, network, and discover.
We're delighted to bring such an excellent collection of speakers and talks to marketing professionals and their companies. We wholeheartedly believe One Squared will be the marketing seminar of the year. If you're curious about One Squared or interest in the details, follow Leighton Interactive's blog to learn more about the event.
Topics: Culture | Inbound Marketing | One Squared