The Truth About Traditional Marketing Tactics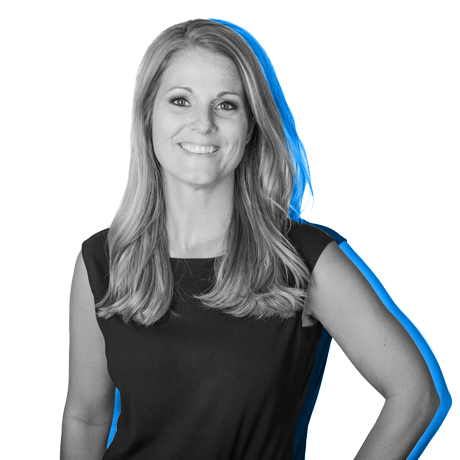 Posted on Sat, Jul 06, 2019
by Jennifer Lawrence
It's true; today's digital age requires you to be on board with using online platforms. Whether you're learning how to set up your first audience for Facebook Ads or how to create your first email workflow, digital marketing tactics are inevitable for the future of marketing. And yet, we still see traditional marketing efforts prove to be successful — over and over again.
Does this statement above mean you need to trade digital marketing for traditional? Absolutely not. However, there are a few traditional marketing tactics our team believes are vital outside of your digital marketing strategy to help you and your company grow.
Spread the Word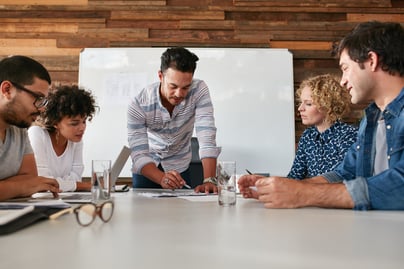 HubSpot says word of mouth is the number one marketing channel to focus on in 2019. Does this honestly come as a surprise? Customers trust other customers – not marketers. In fact, only 4% of consumers out there actually believe marketers practice integrity.
Only 4%. Think about this for a moment. Let's say you have 100 people (pulled from a random sample) that all are in the consideration stage of their buyer's journey. They're navigating between the blogs and the eBooks you and your team have spent so much time putting together. Of those 100 people, you get four to buy-in. That's it.
And now you need to prove to those four individuals that your product or service offers them true value; that way they'll rave about it and write you a review. Bam! Now you've got some traction. So, what happens next?
Other potential customers are going to read these reviews and be more enticed to purchase your product or service, as well — and you get the domino effect.
Network Like a Boss
Don't get me wrong. You still want great copy for your email subject lines and social media posts, but these alone cannot replace the impact of traditional marketing efforts like face-to-face networking. Networking often bridges the gap between sending a letter to thousands of applicants for a position to finding the right top talent for the job. It's also a fantastic way to showcase new products or services to people in real-time.
And when you do give your pitch, you'll want to make sure you project the right message and tone your buyer persona is looking for. Great Business Schools says it's not just what you say but how you say it. They've outlined the breakdown of in-person communication as the following:
7% words

38% inflection

55% facial expressions
When you network with someone, you get to see their true reaction to your new line of products. There's nowhere for them to hide. They're not sitting behind their phone reading your product description.
Incorporating in-person networking opportunities, like events, within your business can help your overall marketing strategy align with your goals.
Combine the Best of Both Worlds
The efforts of traditional marketing can be the backbone for your strategy. However, using just the ones listed above won't necessarily provide you with success. There needs to be a combination of traditional and digital efforts for your strategy — focusing around a few key areas:
Understand Your Campaign Objectives
What are you truly trying to accomplish? Are you promoting a summer resort? If so, you'll want billboards strategically placed around the area and high-traffic roads. On top of that, you'll most likely also want ways to provide customers with stellar deals — like through email workflows.
Back Up Your Decisions with Data
Analyze your buyer persona. Do they really go on Facebook? If not, why? Where do they spend their time? Is it another social media platform, or do they prefer information delivered to their doorstep? These are questions you'll want to answer before moving forward with your mix of traditional and digital marketing tactics. Know your people. Know your data. Know your goals.
Traditional marketing is not dead — regardless of what some people may think. Create your marketing strategy with the right marketing channels for your company and goals. This way you'll be able to better serve their needs — whether that be through social media marketing or direct mail.
Topics: LIME | Traditional | Marketing Strategy