4 Reasons Your Marketing Needs Revamping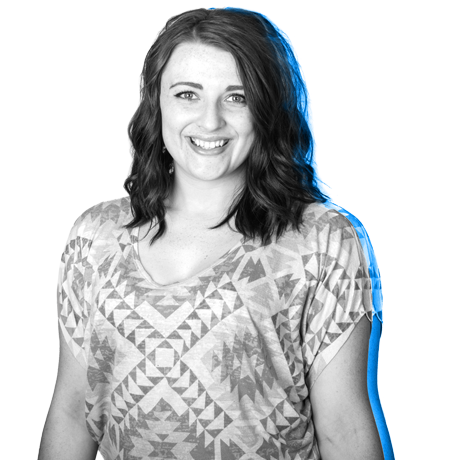 Posted on Wed, Aug 01, 2018
by Clare Richards
We've all visited websites that provide no actual value and are hard to navigate or received flyers in the mail for events we have no interest in. When these things happen, our first reaction is to usually throw the flyer in the garbage or leave the website in search of a more user-friendly one. If your business is the one being ignored because of old marketing tactics, it might be time to revamp your current marketing strategy.


1. Outdated Marketing Methods
Did your business just take out a full-page color ad in your city's local newspaper? If you answered yes, we have some news for you. Unless you're selling a used tractor or advertising your garage sale, running an ad in the newspaper probably isn't going to get you any leads for your business. While this example might be a no-brainer moment for a lot of you, believe us when we say we see a lot of outdated marketing methods still being used.
A common form of marketing that a lot of businesses still do is mass printing physical advertising materials. There is a time and place for flyers, brochures, pamphlets, and posters, but not as part of your everyday marketing strategy. Using printouts isn't the most efficient way to get the word out about your business, or the most effective. When you pass out 100 brochures to random people on the street, you might be getting your name out there, but chances are a good portion of those people aren't interested in what you are selling anyway. There are a lot of ways you can spend your money smarter and see more direct ROI from your efforts than by spending your time and efforts on printouts.


2. Your Brand Is Still Living In The '80s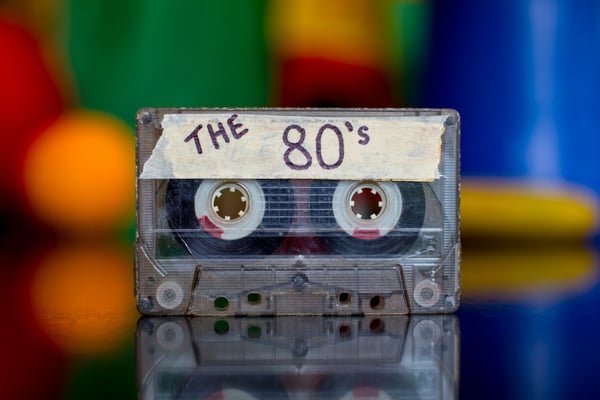 If you haven't revisited your marketing strategy since RUN DMC released, "Walk This Way" in 1986, it might be time to take another look. In the past 32 years, so much has changed in the world of advertising and marketing that we could write a book on just those changes. For starters, ask yourself some of these questions to find out if you are in fact, still living in the era of parachute pants and mullets.
When was the last time your website got an overhaul?

Is your logo still representative of who you are as a company?

Do you have a plan in place for social media?

What's your email marketing strategy?
3. You Have a Lot of Visitors, But Very Few Leads
Attracting visitors to your website is only half the battle, the other half is getting those visitors to fill out a form on your site or to make a purchase. If you are scratching your head every month wondering where all of your customers are, you might need to update your marketing plan.
It could be that people are searching the web for answers to their questions and coming upon your site thinking it holds the solutions, but when they get to your website they are not impressed with the content or it isn't at all relevant to what they wanted. If this is the case, it might be time to look at your search engine optimization plan. If your website, blogs, and content aren't optimized for keywords that align with your personas and what they search for, you'll end up with a lot of visitors that are out of your target persona.


4. You Aren't Optimizing For Mobile Users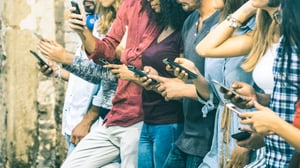 Considering that 52.2 percent of all website traffic worldwide was generated through mobile phones in 2018, it is safe to say having a marketing plan that works with mobile is needed. Think about the last time you glanced at your phone. Chances are it happened sometime in the last 10 minutes, and I know some of you have already looked at it while reading this blog.
In fact, most people interact with their smartphone between 80 to 150 times per day! If you think of that in marketing terms, that is up to 150 times a day (probably more in some cases) that you have an opportunity to get in front of your target market, if you know where to find them.
The next time someone picks up their phone to search for an answer to his or her burning question, scrolls through Facebook, or makes an online purchase, they could end up finding your business as the solution. But in order for that to happen, you must make sure your website is mobile friendly, your Facebook ads are up and running, and your content is ranking high in Google searches. You need a solid marketing campaign with strategies put in place to ensure your target audience stays front and center in all of your efforts.
If all of this seems overwhelming and you are left asking yourself, "where do I start?", it might be time to invest in the help of marketing experts. If you need help with content marketing, social media management, marketing campaigns, or anything else in the realm of marketing, we are here to help.
Topics: Advertising & Marketing | Inbound Marketing | Marketing