How Do I Know What Social Media Channels To Be On?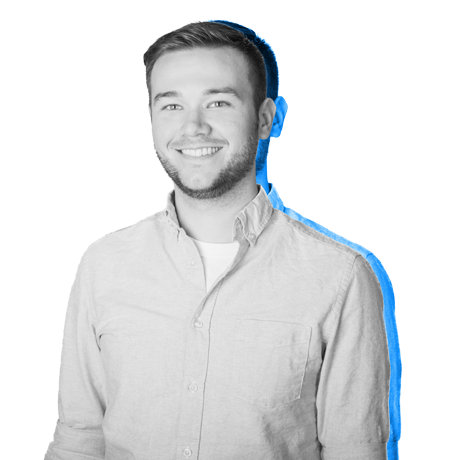 Posted on Tue, Dec 09, 2014
by Nick Peterson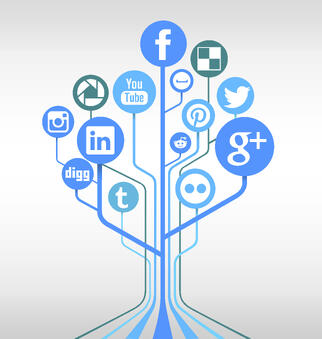 Determining the essential social media platforms for your business can be confusing. Whether you're attempting to rank for SEO, develop a social media strategy, or simply engage with your customers, it's important to establish key social media platforms for your business. As of January 2014, the Pew Research Center's Internet Study

concluded that 74% of online adults use social networking sites. This enormous audience spans nearly every demographic – sex, age, ethnicity, and education level. According to our marketing methodology, social media isn't only good for raising company awareness and visibility – it's also useful at every stage of the

inbound methodology

. From attracting potential customers to delighting loyal

clients, social media has firmly established itself as a powerful marketing tool for any business.
Questions To Ask Yourself
Before diving head-first into the unfamiliar waters of business-related social media, it's important to develop a clear picture of your target demographic. Who are your best customers? Picture them in your head – sex, age, and various other personal details. Next, dig deeper! Where does this person go for information? What motivates them? What are their pain points relating to your business? Why might they object to your products or services? You might need to conduct short interviews with current customers to obtain this information. Once you begin seeing patterns and trends within this information, you will have a rough outline called a customer persona. It's common for companies to have multiple personas, so don't worry if that's the case with your business. With your customer persona information in hand, you should be able to establish which social media channels your target demographics commonly frequent.
Now, ask yourself a few questions about your target audience's social media habits. What networks are your ideal customers on? How much time do they spend there? Determining which social media platforms your personas frequent will be the key to your success. Once you figure this out, it's time to begin outlining your business' social media strategy!
Social Media Strategy

Depending on your persona research, you might want to do some further research regarding social media platforms. Below I have detailed some key points below to get you started.
Facebook
According to Hubspot's 2013 State of Inbound Marketing Report, 52% of all marketers sourced a lead from Facebook in 2013.
When & What To Share?
Post at least once every two days, and keep messages to 250 characters or fewer

Best times to post are between 6-8am, and 2-5pm on weekdays

Best content to post includes videos, images, contests, interactive materials (questions, opinions), and deals
LinkedIn
This business-focused behemoth boasts over 259 million users in 200 countries. With over 1.2 million company pages, LinkedIn is an undisputed marketing powerhouse for businesses.
When & What To Share?
Post content daily on business pages, personal pages, and groups

Best times to post include 7-8:30am and 5-6pm on Tuesdays and Thursdays

Best content to post includes industry news & commentary, research & whitepapers, and stories (Dashburst)
Twitter
With over 600 million users and 58 million tweets a day, Twitter has established itself as a staple for businesses looking to position themselves as industry leaders. Day-based hashtags on Twitter can expand reach to millions of Twitter users (e.g. #TBT) (Jeff Bullas)
When & What To Share?
Keep posts between 100-115 characters to maximize retweets

Best times to post include 5pm for retweets, noon and 6pm for clicks, during midweek and weekends (Kissmetrics)

Best content to post includes images for retweets

Don't be afraid to ask questions and ask questions or respond to customers and prospects
Google+
Backed by the mother of all search engines it's easy to see why Google+ and its 345 million users is emerging as an up-and-coming social media platform. The SEO implications of Google+ are huge. After page authority, a URL's number of Google's +1's is most highly correlated with search rankings than any other factor (moz.com)
When & What To Share?
You're allowed to post with an unlimited number of characters in Google+, but don't get too crazy!

SEO implications of Google+ are huge; make sure your content is keyword optimized, and educational rather than visual

Post content in hangout and virtual meetups
Pinterest
With over 70 million users, Pinterest might seem like an underdog in the social media world. Yet, with an average of 16 minutes per session, Pinterest holds people's attention more than any other social media platform.
What & When To Share?
Best times to post are Saturdays from 2-4pm and 8-11pm

Best content to post are pictures, images, infographics, and requests to re-pin
Setting Social Goals
Once you have established your own social strategy, it's time to set some goals and track your progress. After all, you're looking for results, right? If you already have social media accounts for your business, begin looking through your analytics to see how many visits you're currently getting. From which platform(s) are you getting the most visits, clicks, and shares? Record your social media analytics over the course of one month. Next, begin setting realistic goals for each social media account accordingly.
Equipped with you well-defined customer persona, social media strategy, and goals, you're now prepared to conquer the social media world! If you're hungry for more marketing insight, sign up for our eNewsletter.
Topics: Social Media | Business | Inbound Marketing