3 Steps to Starting a Successful Social Media Strategy in 2019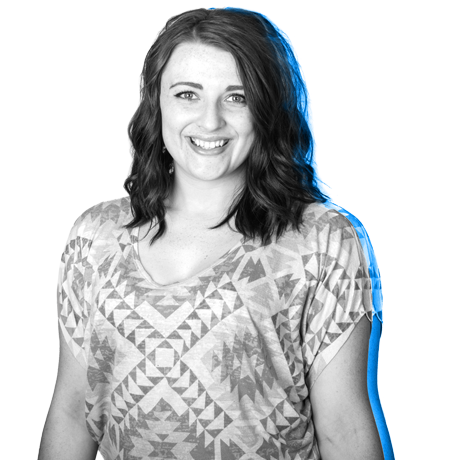 Posted on Fri, Jan 18, 2019
by Clare Richards
Even though social media is a huge opportunity for companies looking to up their marketing efforts, a lot of them still aren't taking advantage. Most companies want to drive sales and make a profit. And a social media strategy has the power to contribute to your success if done effectively.
A social media strategy can focus a company's efforts, ensure that goals are set in place, move the needle. So, how can your company create the perfect social media strategy? Here are three steps...
#1 - Choose Your Platforms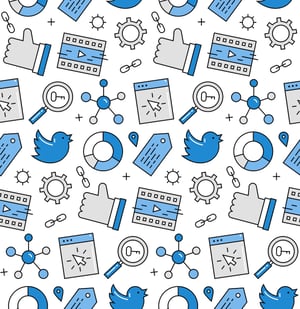 Knowing the ins and outs of the top social networks is enough to make a business owner's head spin, and that's before they try to decide which ones are right for them and figure how each one works. Every social media platform has its own benefits, drawbacks, opportunities, etc. And prioritizing the wrong platforms can be a big time-waster, which is something today's businesses can't afford.
Still, a social media presence is necessary in today's world. Before you get lost in all the options, answer these three questions:
What's your business model (B2C, B2B, or both)?
Who is your target audience (buyer persona)?
What are you looking to achieve (goals)?
With the answers to these three questions, you'll be able to choose the top two platforms that deserve most of your social media strategy efforts. Here's a hint: one of them is probably Twitter. Check out this article by Blue Corona for more details on those three questions and help choosing the right platforms for your business.
#2 - Build Your Profile
Once you know which platforms are best for your business, it's time to build your profile. Have you ever gone onto the social media page of a business only to find the majority of the fields left blank? It's a bad experience, and it's not an experience you want your visitors and potential leads to have. Instead of thinking of your social media profiles as a thing you need to have, think of them as a landing page for your website. And if you want to bring in website traffic via social media, you need to include the right elements on your profile:
Display name - full business name, a pseudonym?
Username and URL - your name, business name?
Profile picture - company logo, headshot?
Link - is there a link to your website prominently displayed?
Bio - think elevator pitch + keywords.
Interests - choose books, documentaries, thought leaders relevant to your industry.
Background or cover image - an opportunity to add personality to your brand.
Privacy settings - as public as possible.
Activity - maintain some activity and learn the platform's etiquette.
Promotion - add your username(s) and URL(s) to your business cards, email signature, etc.
#3 - Interact, Evaluate, Repeat
Progressing toward your goals and evaluating that progression is just as important as any other step in a social media strategy. If you don't measure the results of your efforts, you won't find the success you're hoping for. Choose a regular interval (ex: 2x/month) to evaluate your efforts and assess whether or not changes need to be made to achieve your goals. You can also use this time to make sure that your social media strategy is helping your company, not hurting it.
Social media is an environment that is ever changing. If you're looking for social media strategy examples, here's a great roundup of recent examples. By seeing what works for other businesses, you might find yourself inspired to do something that's unique to you and your business. In the end, always provide yourself with the opportunity to find out what works and what doesn't. After all, getting the hang of social media strategy can take a fair bit of trial and error, especially if it's new to you.
If you'd like a little help staying up-to-date on social media best practices in ways that position your business as relevant and interesting in the eyes of your consumers, download this free guide. It can give your social media strategy the ability to benefit your bottom line.
Topics: Social Media | Advertising & Marketing | Inbound Marketing