Writing for Your Personas and Not Your Brand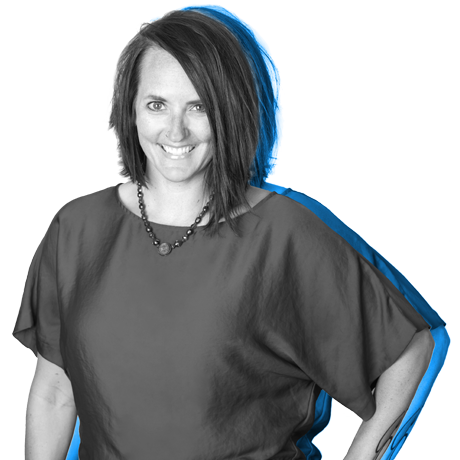 Posted on Wed, Apr 03, 2019
by Alison Schroeder
Marketing is extremely personal. That's why I love it so much. In my role as Content Services Manager, I pay particular attention to the storytelling aspect of client work while ensuring brand voice and individual authorship integrity comes through all our efforts.
Regardless of industry, campaign, or marketing tactic, our work begins with establishing a buyer persona on behalf of clients. This process uncovers some truths about the particular industry and helps our team craft a buyer's journey aligned with real-time data and insight. Below I'll share how crafting content on behalf of your personas and target market is the right strategy for your marketing efforts.
To quickly summarize what you're about to digest: it's about (way!) less than writing about your company, product, and service.
How to Determine Persona + What They're Looking For
Rule number one when writing for your company — know thy audience.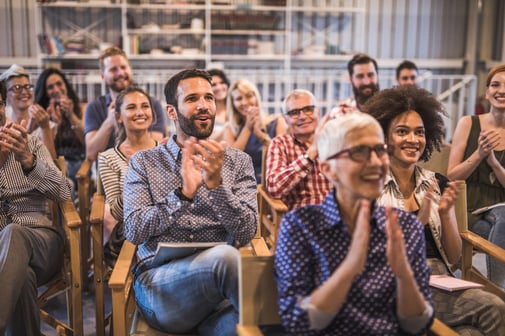 Your buyers are people. Humans. With real cares and concerns. Real people who might live for the good ol' cat meme (or maybe they are a dog person?). People who maybe trust magazines over the Internet (some still exist). Those who are fanatical about research and those who trust a business colleague for valued feedback.
Regardless of how or if they conduct research, I can assure you they don't want to read a lengthy post wherein you boast about your brand or highlight that new shiny product you're rolling out, all while failing to connect it to them and their life. This is precisely why, as a business, you must do your research. What do your buyers care about? How can you reach them? What exactly are they looking for?
Target Market
The first step is to identify your target market. Whom are you trying to reach? This is a critical step on the road to writing more relevant content.
Once you have identified whom you are trying to reach — it's time to roll up your sleeves and get to work figuring out who they really are. It's time to create a buyer persona.
Per a blog from Leighton Interactive on all things persona, a buyer persona is a research-based representation of your target market. It's a (sort of) fictional character that will allow you to better reach your target audience. Demographic data doesn't cut it; you must personalize your target audience down to a very, very granular level. A Forbes article suggests answering these 15 questions when creating a buyer persona; I included this because this is precisely where I start when composing my outline for persona research.
Questions to Guide Efforts
How old are they?
Are they married?
Do they have kids?
What's their job title?
What is their income?
Where do they live?
Where do they get their news?
Which social media platforms do they use?
What hobbies take up their time?
What are their goals?
What are their values?
What are their interests?
What challenges do they face?
What are their pain points?
How do they decide to spend their money?
After answering these questions, you will have a good idea of who your buyer is and what matters to them. This will allow you to better reach your target audience. (Yay!)
Assumptions + Data
Persona creation requires both qualitative and quantitative research. So, surveys, emails, and interviews as well as social stats, are all helpful tools when figuring out all of this persona stuff. I like the balance of assumptions to compare with interviews and surveys; it's like pitting my initial guesses against actual information to then formulate a pretty clear portrait of a buyer.
For example, if you now know your target audience is busy moms age 30-45 that are very active on Facebook, and whose main goal is to balance work and family, the messages you craft should address that goal and your social strategy should definitely include Facebook distribution as a hearty consideration.
Remember — it is all about personalizing your messages to express how your product/service gets them closer to achieving their goals. Hubspot reported that using marketing personas made websites two to five times more effective and easier to use by targeted users. Personalization is truly the key to better marketing results.
How to Keep Persona Front and Center in Content Efforts
Creating the persona is only one piece of the crafting-relevant-content whole. Consistently utilizing buyer personas throughout all of your content efforts is another crucial piece.
Through every. single. effort. you need to identify which persona you are crafting the message for — then, identify their values, goals, and interests. Blindly creating content is a shot in the dark that ends in disinterested audiences, which leads to not-so-fun reports to show your boss, which ends in sad nights filled with cheap wine and bad Lifetime movies. So, for your sake, write for the persona.
As mentioned, it is important to keep in mind that you are trying to reach real people. Talk to your audience, not at them. Using personas builds trust by proving that you understand your audience — and buyers need to trust you and your service/product; otherwise, there will be a disconnect between brand and audience, which is a big mess and convolutes your brand.
In Brands We Trust
A survey released by SurveyMonkey, a major software company, found that trust in a business is important to 92% of Americans when making a purchase (I'd love to craft a campaign aimed at that eight percent; I'd call it Blind Faith).
Trust really matters ... and buyers are unlikely to trust if they feel they are being sold to or talked at. A good way to ensure that you are talking to your audience is by letting your personality shine through. If the persona you're writing for is social media lovin' 18-25 year- olds, and you have been obsessed over a new challenge floating around Facebook, tie that into your content. Make it relevant to them, your target market.
Your POV
The last key to keeping personas front and center throughout the content creating process actually has to do with you, the business.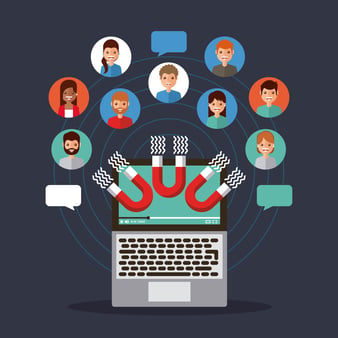 In order to write for your personas, you have to be aware of all of the ins and outs of your business. Why do you do what you do? Likewise, what is so great about what you do? What are the benefits? What are the known issues or shortcomings associated with your service, products, or reputations? Who are your subject matter experts and how can crafting content under those specific bylines garner trust from an outside POV?
Draw on this knowledge when crafting your marketing messages. Couple this deep understanding of your company's mission with a strong persona and BAM you have a great foundation for any blog, email, in-depth whitepaper, social post, etc. If you haven't picked up on it by now — how you can benefit your target audience is what creating personas and crafting effective messages is all about. It is really the meat and potatoes of this whole thing.
If You Skimmed to The End ...
To recap: personas are characters that represent your target audiences. They are built using real information about your very real buyers through interviews, user research, surveys, and analytical data. Personas are an important way to write for your audience not your brand. They guide the topics you cover, the memes you may include (or definitely NOT include), and the platform on which the messages will be placed. Personas can even influence the voice and stylistics of your company's brand.
Using personas creates a connection between your brand and the audience, fostering trust — a monumental piece of the buying process.
Make sure you are utilizing the personas you worked so hard to create. The values, interests, and goals of your target audience should be your compass across all efforts. Let it guide you where your buyer needs you to be.
Topics: Content Marketing | Campaign Strategy | Buyer Personas