The Road Less Traveled: How a Logistics Company Wins with Inbound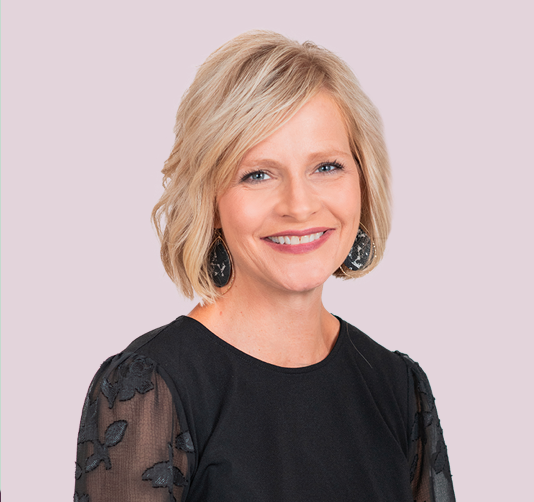 Posted on Tue, Sep 29, 2020
by Tammy Moore
Keep On Truckin'

How do you get a wind turbine from North Carolina to North Dakota? Or a pair of 10-ton coils of galvanized steel delivered intact and ready to use? These are the challenges Ascent Specialized (AS) loves to solve.
Located in small town Minnesota, Ascent has been in business since 2006, and the company has carved a niche in the transportation logistics industry for ensuring the most challenging freight is handled and delivered safely, efficiently, in compliance, and on time. They've developed long-standing relationships and access to thousands of fully-vetted carriers, allowing them to serve a variety of clients nationwide and throughout North America.
We love this company's passion for transportation logistics. While some may see an overwhelming tangle of headaches, details, and obstacles, the Ascent team sees an opportunity to deliver their tagline: Oversized. NOT Overcomplicated. Their commitment to their work shines through in everything they do, and they're quick to recognize their carrier partners as family—"in it together"—tackling the toughest hauling challenges.
The Challenge
Ascent Specialized was a hidden gem in their industry. Tucked beneath their parent company, Ascent Global Logistics (AGL), Ascent Specialized was not realizing leads, sales, or growth that mirrored their abilities or reputation.
The challenge was multidimensional, and thus the scope of our work focused on three key areas:
Establish an independent brand, with continuity to parent company
Build a new inbound website
Build content to serve target audiences
Brand Presence
"Ascent Specialized did not have a clearly defined brand, and limited marketing efforts were through the parent company (AGL)," according to Brooke Heilman, account manager at Vye. "They needed to build, and leverage, their own brand presence."
Website
Due to their national and North American audience, Ascent Specialized needed an inbound website that could be easily maintained and allowed them to actively connect with current and prospective customers. They needed to move from a mere landing page on their parent website to their own website that represented their capabilities and actively engaged prospective customers. The risk was high, as moving to a new website meant starting over with Google Analytics, optimization, and general awareness.
Inbound Marketing Strategy
Lastly, they needed a strong inbound marketing strategy. The future website and content strategy needed to work together to improve SEO rankings, funnel conversion, and essential reporting that showed prospective customers in the sales cycle. This information would be a game changer for the company, as few leads found their way to the Ascent Specialized landing page.
As Dave Demuth, owner and president of Ascent Specialized recognized, "It's all about how you sell yourself." Ascent Specialized needed to enter the selling game.
The Solution
The first order of business was to build the Ascent Specialized brand.
"We knew we wanted to align the Ascent Specialized brand with AGL, so we kept the company logo and colors but added elements, such as icons, to enhance their existing brand framework," shared Heilman. "We created a style guide that included refreshed photography, persona research to align with target audiences, and key messaging that articulates the quality, responsiveness, and customer care they are known for."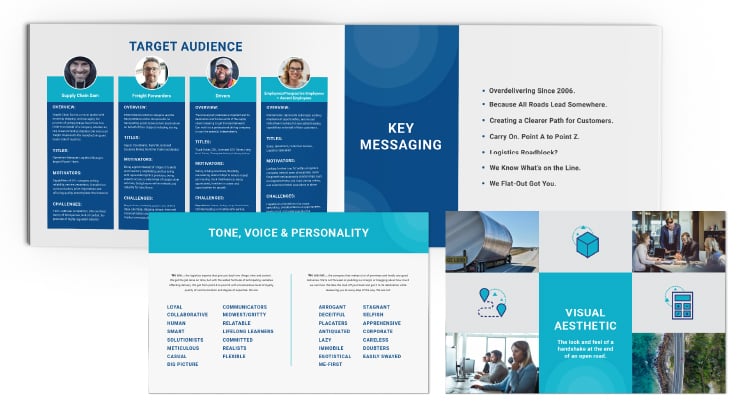 The Ascent Specialized website launched in February 2019, just three months after project kickoff. We set up their web platform with the HubSpot CMS using our custom "modular" approach. The modular approach allows the client to build unique layouts for website pages using custom modules that were developed to be flexible, yet stay on brand and maintain consistency throughout the site. We used GreenSock, an industry standard JavaScript animation library, which allows us to create performant animations to bring life and movement to the site on page and load scroll.
Conversion Opportunities
The website includes a Request a Quote CTA and landing page to drive engagement and improve sales conversion.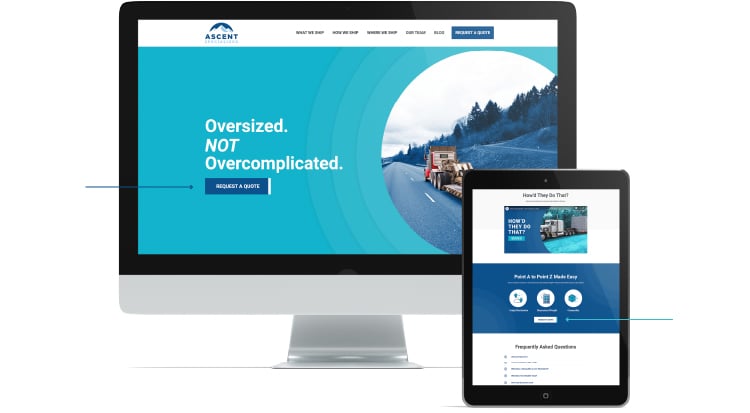 We knew the inbound content was key to connecting with current customers and reaching new customers, so we built a content calendar that included monthly blogs, a "How'd they do that?" video series, social media content, customer testimonials, and paid ads. An internal campaign for Ascent Global Logistics employees included custom emails and videos, sharing the how-to's of selling Ascent Specialized services.


Our measurements of success were:
Brand awareness
Page visits
Request a Quote page increases
Contacts and conversions
Results
On Time, No Extra Costs
This project was achieved in the scoped six months (brand development plus three months of web development and content creation), while maintaining budget and adapting to learnings along the way.
A major shift from the parent company—in brand and inbound marketing efforts—happened with the launch of the website. "A lot of meetings up front, finding our guideposts, benefited both Ascent Specialized and AGL," says Heilman. This made for a transition that was less about separation from the parent company and more about growth for Ascent Specialized and the wins created for both organizations, shared Heilman. An emphasis on internal communications brought employees on board early and created a shared vision and purpose.
Nearly 2x the Site Sessions per Month
A primary goal of the new website and inbound strategy was to increase traffic to the site. Already in 2020, the site has achieved more than 160 percent of our goal.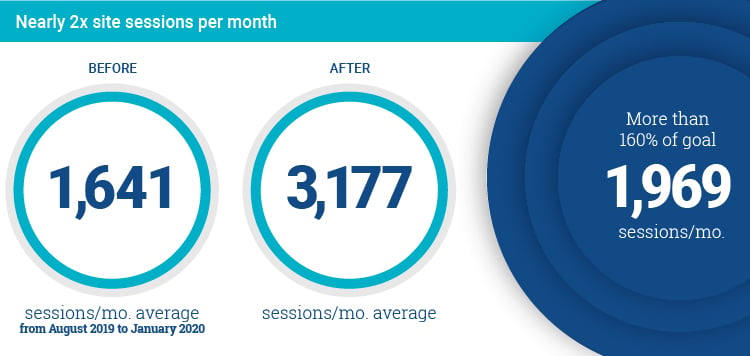 7x Increase on Request a Quote (RQ) Submissions
We set a goal of 147 RQ submissions, a small increase based on 122 total views in 2019 on the AGL website. The new website, combined with an inbound strategy, created a return of more than 160 percent of goal.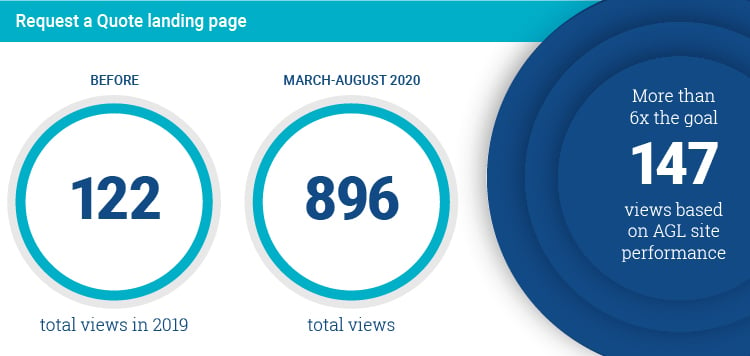 In Summary
Since launching the website and strategy, Ascent Specialized has gained confidence in their brand position and online presence, while increasing leads and conversions.
"Vye quickly learned our business and helped us see the powerful impact of building our own website and content," says Demuth. "They helped us navigate some sensitive conversations internally, while focusing on the business results we were after. Because of this work, I am confident in our future growth."
Topics: Impact Award Submissions | Website | Brand Strategy