What Are You Doing as a 3PL to Hit Your Revenue Goal?
Author \ Lori O'Connor
04.22.21
---

We understand the pressure you are under to close deals. In an industry with over 17,000 competitors, and many sales people fighting for the same customers, it's hard to be at "the front of the line" when customers need you. In addition, you're up against a churn of external, often uncontrollable, factors like tight deadlines, changing loads, unreliable drivers, poor weather, etc. It's a volatile industry with competitors who offer the same services but are unreliable, bidding for jobs that aren't always suitable for them.
It's hard to stand out to customers to show intangible
, but valuable, characteristics such as completion rates, reliability, attention to detail, communication and follow through. You're answering endless questions, calls, and emails. With all that, it can be hard to hit sales goals. You've got a lot on your plate. The pressure and challenge to succeed has increased tenfold since the COVID-19 pandemic set in and altered the world's supply chain.
A 2020 survey from the Institute for Supply Management found that 75% of all companies are seeing disruptions in their supply chains relating to transportation restrictions due to COVID-19.
We understand what it takes to get in front of customers, lead them closer to purchase, and keep them happy along the way. (Want proof? Check out this story). As marketers, that's what we do. We know your close rate is your own. We're not after those numbers. We're here to arm you with the tools, information, and processes that prospects need.

Common misconceptions about marketing in the logistics industry
There is a perception in the freight brokerage industry that marketing doesn't work. For much of the industry, there are hundreds of salespeople in the queue for every worthwhile prospect. If a brokerage partner fails to perform, the client need only pick up their phone and dial up the last person to leave a message.
While this may be true to a degree, it's an oversimplification of a client's decision-making process. Just like any other buyer, these clients are looking for more than an immediate solution. They're looking for a reliable, competitively-priced logistics expert. They're looking for a partnership. At the end of the day, your customers want to work with the best—a partner who ranks in the top 5% of brokerage firms.
So how do you convince them you compete in the top 5%? How do you build an impression so that your salespeople are selected from the 100-person lineup? This is achieved by aligning sales and marketing.
Here are some common marketing metrics to measure as you work to hit your goals:
Goal: Increasing lead generation
Qualified leads generated online
Website visits, especially from organic views
Email open rate and conversion rate
Form/landing page conversion rate
Paid media conversion rate
Goal: Increasing market share and market awareness
Website visits
Blog views
Video views
Contacts generated online (not sales qualified yet)
Paid media impressions and clicks
Social media followers and interactions
Emails opened
Testimonials and surveys submitted
Goal: Recruit qualified employee prospects
Applicants generated online
Views to the career page and specific job postings
Content views related to careers (video, blog)
Social media engagement on career-related posts

Align Sales and Marketing To Hit Your Growth Goals
The logistics industry is undergoing a transformation to a digital ecosystem. Harvard Business Review outlines it well:
"Major change is coming to the logistics and shipping industries—a transformation that promises to be even more dramatic than the move to third-party logistics a generation ago. With increasing digitization, platform-based business models will connect new players, wash away inefficient old ones, and harness the cloud."
While disruptors like Amazon, Uber, and Deliveroo may not challenge all aspects of third party brokerage, they mark a new era for the logistics industry. One where technology and customer service converge, giving the customer ultimate access and control over the process.
You can ascend to these new expectations by implementing marketing and sales automation. If you are relying on "tribal knowledge"—information gathered over time and held in brains rather than on paper—you will inevitably fall behind. Manual processes cap growth, lead to issues, and lack scalability.
Here are some common sales metrics to measure:
Goal: Increasing market share and market awareness
Personal social media platform posts and engagement
Account based marketing engagements
Prospect interactions (online or in person)
Grow relevant connections on personal social platforms
Client connection depth (knowing more than one contact per company)
Goal: Increase closed leads
Cold calls per day
Quality lead follow-up engagements
Email open rate
Client account growth (month-over-month)
These points scratch the surface of what can be accomplished to amplify your freight brokerage business. If you're looking for key insights and actionable advice, check out our full feature resource: Top Tactics to Grow Your Freight Brokerage Business in 2021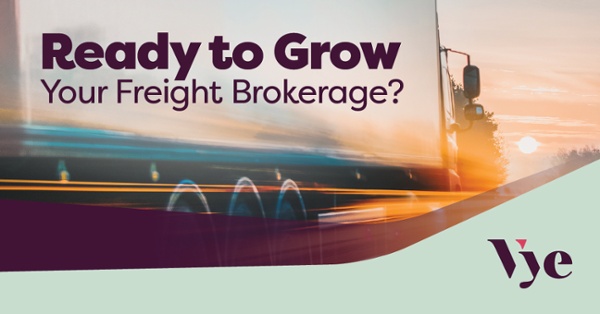 Give a little.
Get a lot.
We regularly share insights on how we approach marketing. Get on the list.