How to Get Found Online with SEO Copywriting
Author \ Amber Chmielewski
22.03.13
---
Writing content at the desk all day without the assurance that it'll make the ranks in Google can easily make you lose motivation. Search engine optimized (SEO) content is no walk in the park. Your web copy must be written in a way that your website visitors can easily digest it, but it also needs keywords so search engines, like Google, can find you online.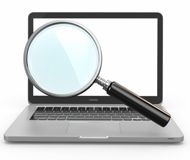 SEO content writing requires some preparation before diving in. Before beginning the writing or rewriting process, perform keyword research to determine what words your customers enter into website search engines like Google or Bing. You can spend hours creating keyword-driven content, but if no one is searching for your targeted keyword, no one will find your content.
There are plenty of keyword research tools to choose from to get found online - some are free while others require a monthly subscription. It's important to find the right keyword tool to fit your research style and budget, but here are some popular and useful ones:
Once you have a list of keywords you can begin writing SEO content. Here are a couple tips you can follow to increase your chances of getting found online.
1. PICK A PRIMARY KEYWORD
Choose one keyword per webpage and optimize all the content on the page for this primary keyword. Using variations of your primary keyword can add diversity to your content and help you avoid "keyword stuffing." For instance, if your keyword is "summer gardening," variations could be "gardening in the summer" or "summer gardens."
While it might require a bit more work upfront, assigning a primary keyword to each webpage is worth it in the end. Plus, the more web pages you have, the easier it'll be for you to get found online.
2. KNOW WHERE TO PLACE KEYWORDS
Keyword placement is also important. Keywords belong website content and in your website's code. Search engines crawl web pages and use sophisticated algorithms to decide what each page covers. But, your approach needs to be consistent, otherwise the search engine won't acknowledge your site.
For example, let's use a hypothetical situation where Microsoft® is using keywords such as Apple®, iPhone, iPad, Keynote, and other Apple-specific keywords within their site's code to attract web users searching for Apple products to Microsoft's website. Hiding keywords in a website's code might work for a little while, but it doesn't take today's search engines long to catch on. Remember when I said their algorithms were sophisticated? They quickly recognize consistencies and inconsistencies like this, and when they do, it has a negative impact on the offending website's SEO.
Luckily, there are plenty of legitimate ways to optimize website content.
Within the Content Management System* (CMS) there are a few spots where you can enter your keywords.
Page Title
Webpage URL
Image File Names
Image Alt Text
*All CMS's will appear differently, but these designated areas are generally referenced by the same name.
Within a site's visible content, include your targeted keyword in the:
Headline (Primary Header Tag or H1): Only include 1 per page.
Sub-headlines (Secondary Tags or H2-H6): Use as many as needed, depending on topic and length, but they must follow a correct hierarchy.
Body Copy

Use keywords often, but in always in context. Search engines penalize obvious keyword-stuffing.
Use variations of each keyword to add variety to your copy.
Bold or otherwise format to signify increased importance but do so sparingly.
3. Remember to WRITE FOR HUMANS, NOT MACHINES
While it's true search engines have a lot of influence here, web content is written for website visitors. Keyword-rich content is important, but so is writing for your audience. Allow your content to flow in a natural, conversational manner while paying attention to where keywords can fit in. This approach helps ensure your website content is enjoyable, understandable, and purposeful.
Writing website content for search engines first and website visitors second is like giving your visitors a reason to leave your website. If website visitors find your content confusing or overwhelming, they'll probably choose to leave your site and seek information elsewhere.
TIP OF THE SEO ICEBERG
Getting found online with SEO copywriting requires constant attention and an in-depth knowledge of how search engines operate. Other, more advanced techniques exist, like inbound linking, domain authority, and guest blogging, but it's always good to get the foundation down first.
Above all, remember to focus on creating high-quality, easy-to-understand content. It'll increase the odds of website visitors sticking around to read the content that you spent so much time putting together.
Give a little.
Get a lot.
We regularly share insights on how we approach marketing. Get on the list.