Five Components of a Strong Brand: an Infographic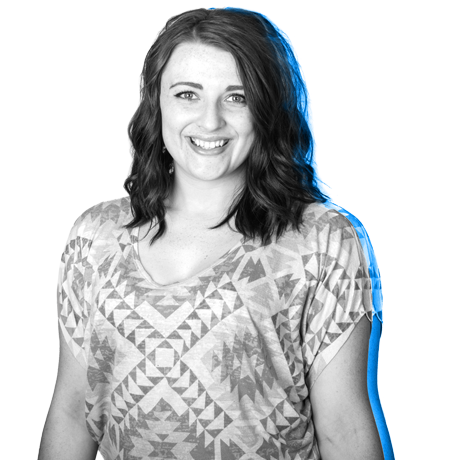 Posted on Wed, Nov 27, 2019
by Clare Richards
Everything you do starts with your brand.
It shouldn't be an afterthought or treated as a static
thing
. In fact, y
our brand represents your company and the people within that company. It represents the things you believe and the promises you make to your customers. It should be authentic and ring true in the eyes of leadership, employees, customers, and the community.
If you want your brand to be better (and you should), here are five clear components any strong brand possesses, illustrated in a way that creates actionable steps for you to take on behalf of your own brand.
Get to it.

1. Passion & Why
When you're able to articulate what you're passionate about, your customers will be able to as well. Your why = why they buy. Not sure how to determine what your why is? Try these methods from Forbes.
Brands like Microsoft, Warby Parker, and JetBlue have great mission and vision statements that guide and inspire the work they do... and they all have one thing in common. Their passion and why is clear and impactful.
2. Define Your Clear Brand Promise
"15 minutes or less can save you 15% or more on car insurance."
Sound familiar? This is Geico's brand promise. It sets them apart and guarantees something to their future customers.
Think of your brand promise as what truly differentiates you from your competitors. When your customers receive a certain product or service from you, that tangible benefit of choosing your company is defined by your brand promise.
What's your brand's one burning statement in a sentence? If you are having trouble creating one, there are plenty of phenomenal brand promises to pull inspiration from.
3. Identify Your Target Market
You can't be everything to everyone - that's the law.
Well, it should be anyways. Taking a hard look at who your target market or personas are comprised of will help you narrow your efforts to that group. That laser focus will identify whom you should take stock of to ensure you're in alignment with how they shop, eat, breathe, and maybe even sleep. Here's how we do persona development.
Doing your research will help elevate your company in the end. This was exactly the case for Room & Board, a client of ours. We were hired to improve their recruitment campaign and after defining their target market, we realized that they were targeting the entirely wrong audience. Once this was corrected, their campaign took off. Sometimes, it is really as 'simple' as that.
4. Create a Clear and Consistent Design
Think of Amazon, Starbucks, and the iPhone - what comes to mind? Their logos. Right?
But what else comes to mind? Their entire brands. We tend to think of these global brands as individual ecosystems that contain everything the brand stands for and represents. That's powerful. These iconic brands' logos have remained largely unchanged since their individual inception, and that helps foster a strong brand. A consistent design extends beyond logos, too, and encompasses everything you do on behalf of your brand.
Glossier is a newish brand to the beauty industry that is killing it with consistency. Although they use their client base to promote their brand, everything is very cohesive. This is a great example of how elements like color and font can really help tie a brand together and help maintain a consistent feel.
5. Develop a Clear Marketing Strategy
Strategy isn't just a buzzword - it's a necessary component to your brand's success. Your marketing strategy takes all of these strong brand components and makes them work together to achieve your goals. Don't forget to benchmark along the way, to determine how successful your brand is.
For Audio Video Extremes, it was a clear marketing strategy that changed the game. We created a marketing strategy with actionable steps and outlined goals. This helped us to execute the right strategy at the right time. For them, we know we needed to improve the website and everything that went with it: SEO, usability, etc. After this part of the strategy was executed, they immediately saw measurable results. Without a clear strategy, it is likely that some needs would have been unfulfilled and AVX's goals wouldn't have been met.
Topics: Inbound Marketing | Strategy & Campaigns | Brand