Spin Sucks Question: Cultivating Customer Brand Ambassadors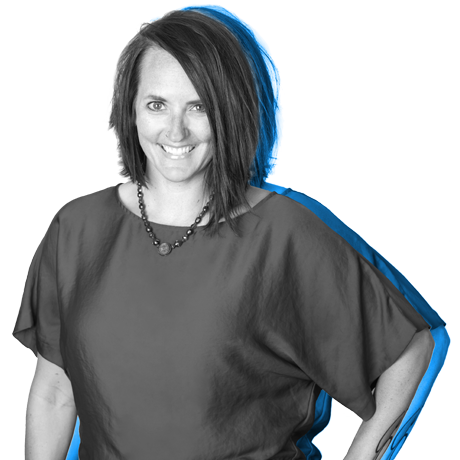 Posted on Tue, Feb 04, 2020
by Alison Schroeder
This article was originally published in Spin Sucks by Laura Petrolino. It can be read in its entirety here.
Spin Sucks' Laura Petrolino laid out a fantastic article about the future of brand ambassadors. This blog tackles customer brand ambassadors specifically, and is one of a two part series covering ambassadors in general. The additional article will cover employee ambassadors, so be sure to check out the original article and subscribe for the next piece.
Stats Around Customer Brand Ambassadors
Petrolino breaks down some of the statistics surrounding customer brand ambassadors. Here are some of her findings on the subject.
After giving you the hard numbers, Petrolino takes a deep dive into the necessary qualities a brand must have to convert these ambassadors and keep them interested in where the brand is going. We'll break down each one into what you need to know.
Step One: Do Good Work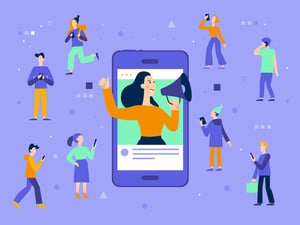 The first step, according to the article, is to go above and beyond for your customers. Your devotion to your customer base is one of the necessary precursors to gathering spokespeople for your brand. When you do good work, according to Petrolino, customers are more willing to give you the shoutouts you deserve. If you're having trouble converting people to your cause, it might be worth taking your products and services into consideration. Ask yourself, "If I bought this product, would I feel compelled to share it with people I know?"
Step Two: Have a Plan
Companies that have the best ambassadors also have to provide these advocates with a structure to share their products and service. Without this, ambassadors have free reign to share on any platform with no rules or regulation. The results can be quite chaotic, so a good brand will have guidelines for sharing your services.
Ozan Toptas puts it best in the article:
Clearly define the rules of engagement—what is expected of them, what will be provided, what is acceptable and what's not, have a policy on hand. And provide training if you want good outcomes.
Step Three: Understand What's in it For Them
The next step is making sure that you have something to offer your ambassadors. People have a hard time communicating about your product if there's nothing in it for them. Make sure you have a system in place that rewards ambassadors. You can do this in any number of ways, but you'll have a hard time cultivating the perks of ambassadorship without a little reward for the people who love to talk about you.
Step Four: Relationships Lead. Always.
Managing your relationships is Petrolino's next step in the process. Find the things that your customers care about and engage with them about it. Building lasting relationships between you and your customers will contribute heavily to the number of brand ambassadors that you have. Get to know your audience and engage with them frequently.
Step Five: Your Customers ARE Your Brand Story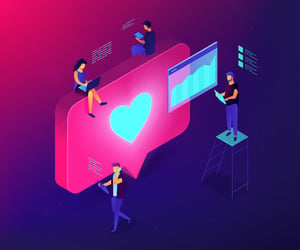 Incorporating customers into your brand is a surefire way to reach ambassadors. People want to hear these stories, and one of the most powerful ways to facilitate this is to give them a space to tell their own. When you let customer share their own powerful stories about your products, onlookers can get a genuine look into what makes your brand so great. Whether it's stories about stellar customer service or going the extra mile for quality, give your fans some room to talk about what makes you great.
Step Six: Ego Wins…Always
As our very own Julia Brolin explains:
Make the customer the HERO of your story! Stroke their ego—make them feel like they are the smartest person alive and you want to learn from them and gain insight. We do this a lot to build customer testimonials. Once they understand how valuable their insight is and your intention on sharing their thoughts and ideas they are bound to share!
Step Seven: The IKEA Effect is REAL
Petrolino talks about the Ikea Effect, the tendency people have of placing a high value on things they helped create. You can leverage this effect as a brand by involving customers in your product development as much as possible. By allowing your customers the opportunity to help you create products, you give them a certain amount of the bragging rights for when they are a big hit. Customers love looking at something they've bought and knowing that it couldn't have been done without them.
Step Eight: Don't Forget The Legal Fine Print
Lastly, Petrolino ends the article with a legal word of caution from Heather Feimster. When setting up your new initiatives, be sure to look at every contract and legal ramification for what you're doing. In order to cultivate more ambassadors, you'll need to make sure everything is above board.
TL;DR: Do your homework on any kind of legal or contractual restrictions before reaching out to clients/customers.

I'm going to put up a speed bump for a minute on this. BEFORE you dive headlong into contacting customers/clients, it's wise to speak to your sales/legal department and ensure there aren't any contractual restrictions with it. As a contractor in a highly regulated industry (oil and gas), we are contractually PREVENTED from disclosing client names, projects, services—most won't even allow us to name them in industry conference case studies or white papers! This may not be the case in your industry, and probably not much in B2C, but it's worth noting. Most of our clients have corporate policies preventing them from even accepting swag or dinners from contractors! So we are legally prevented from giving them shirts, hats, etc.
This article was full of so many terrific insights around this growing opportunity for brands. Be sure to read the blog in its entirety on spin Sucks' website. And be sure to stay tuned to our blog for more industry insights as they come up.

Topics: In The News | Brand Strategy