9 Tips for Online Recruiting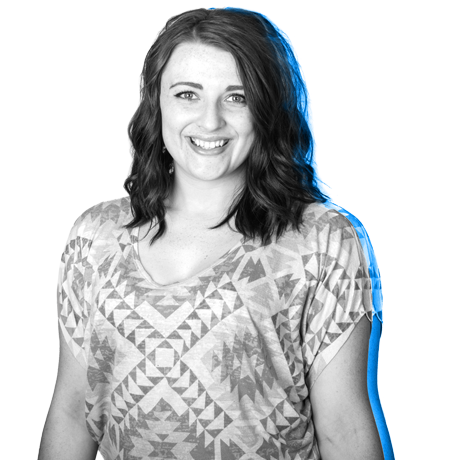 Posted on Mon, Apr 30, 2018
by Clare Richards
Traditional methods of recruitment have long been declining. Don't get me wrong, attending career fairs and networking are still a great way to source applicants, but if you haven't jumped on the online recruiting train, you're missing out.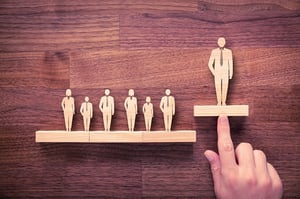 My team and I have collaborated on what we've learned from trying our hand at online recruiting and put together these nine tips just for you. Whether you're in the game of recruitment, looking to step up to the plate, or are at bat for a job, these tips will be valuable in assessing how companies are using the Internet to find job seekers.
GET AHEAD OF THE GAME
Invest in creating relationships before you need a candidate. Allowing your current staff to participate in industry professional events and seminars where likely candidates are to attend is a great way to meet prospective employees. On average, 63% of full-time employees are looking for a new job. That's huge! You never know, a simple conversation could lead to a new career path for someone.
Identify your audience
First and foremost, know your target demographic. Speak with your HR department about what types of people your company needs and how to best reach them. Research similar companies and job positions to see what type of people are pursuing the jobs you have available. Do the grunt work upfront so you don't have to later.
Your reputation as a company and the value you bring to a potential employer is crucial in the hiring process. Sites like Glassdoor and Indeed give power to current employees and customers to report on their experience with your company. Providing a unique value proposition helps differentiate your company from other potential employers and with positive branding, receive twice as many applications than negative brands. Bonus – you'll spend less money on your employees too!
Enhance your Website
Your website encompasses your vision, mission, values, products, and culture. Prospective employees that suit your company environment will resonate with the state of your website. Attract suitors by keeping your site up to date, posting available positions, and create content that divulges what your company is like and who you are.
Go mobile
Your website is a great recruiting tool, but it needs to be accessible from all devices. Today, 9 in 10 job seekers search for jobs on their mobile devices. Only about 46 percent of companies have a mobile-optimized site and application process. Entice prospective employees with easy search and application forms. Appeal to the on-the-go job seeker and the right candidates will flock to your site.
Simplify The Process
Speaking of mobile, mobile devices have surpassed laptop use by 30 percent in the past year. And more and more job seekers are filling out applications on-the-go. A lengthy, difficult, or daunting application process can result in a loss of top applicants. About 60 percent of all job seekers quit in the middle of filling out online applications because they are too complex or aren't mobile-friendly. That's a huge loss. But, you're in luck! According to Appcast, companies can increase their completion rates by 300% by reducing the length of the application to five minutes or less. Make it simple. Make it mobile-friendly.
Strategize Content
You probably have already created content for your customers, but have you thought about using that content to also attract prospective employees? Of course, you'll have to tweak it a bit to cater to your demographic, but using already existing material ensures you aren't doubling-down on creation efforts. Converse with other employees to identify how you can make your content meaningful and interesting to reach your next hire.
Everything Is Social
Every company, every brand, every human is on social media. But it's not enough to just exist on social media or have a company page. Social media sites need to convey who you are and what it's like to be on your team. LinkedIn reports 45 million profile views happen every day on their site– the #1 activity is company profile searches. Choose social channels that your target demographic identifies with and remain consistent with postings. Showcase your company's goals and achievements, trustworthy tidbits of news, and employment opportunities to appeal to followers and gain their loyalty.
Employ Online Recruitment Tools
Social channels are a great way to source your target demographic. Utilizing online tools to screen, select, and retain hires are the next stepping stones. Tools like Skype or Google Hangouts can be used to streamline the interview process for both candidates and interviewers. Other tools can help in evaluating candidates eligibility, their skills, perform background checks, and reference checks. These can be useful in organizing the hiring process to be as smooth and seamless as possible.
There is no question that online recruiting is a must in seeking out new talent. It can be difficult to gauge who your prospective hires are and where they like to hang out on the world wide web. By creating visibility for your company through your website, content, and social media postings, you'll have a better chance at finding top suitors for the job.
Having trouble breaking into the world of recruitment? We're here to help.
Topics: Recruiting