Logistics Companies: Do You Understand Your Buyer? Answer 7 Questions.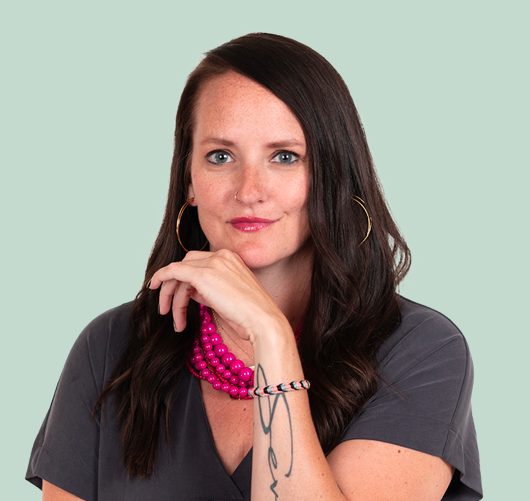 Posted on Tue, Apr 06, 2021
by Alison Schroeder
When all is said and done, your 3PL customers all want the same thing: reliable service at a fair price. They want to be able to call you at any time of day and get an immediate quote. They want you to know exactly what's needed. Licenses? Escorts? You name it. They expect you to handle it.
While customers may have an end goal in common, defining your target audience can be anything but simple. Whether you're working with a shrimp distributor on a reefer load, or a wind energy manufacturer on an oversized turbine load, your customers come from a variety of backgrounds and needs.
It's important that your team be aligned on who you're targeting. This is especially important for new employees. We recommend creating a profile of your ideal client. We call this a persona.
Here are some questions that must be explored while building a persona:
What industries do you target?

Examples: Turbine, Food and Dairy, Aviation, Shipbuilding, Agricultural, etc.

Who are the individuals you target within those companies and what are their titles?

Examples: Operations Manager, Logistics Manager, Import/Export Director

What are they looking for, specifically?

Examples: LTL, flatbed specialized, over-dimensional, heavy haul, dry van shipping, reefer, LO/LO, just-in-time/quick response, reverse logistics

Where do they go for information (their watering holes)?

What do they care about most?

Examples: price, quote response time, quality of delivery, accuracy of arrival time, etc.

What are common questions they ask?

Examples: How much will this cost? What's your track record? Have you worked with my industry before? What's your insurance policy?

What are their pain points from prior partners?

Examples: lack of loyalty, lack of communication, lack of expertise
Once you've built a profile that covers much of who you aim to target, it's important to share with your full team so everyone is aligned. If you struggle to capture your ideal customer in one persona, keep in mind that it's normal for a business to have several personas.
Real-world example of personas: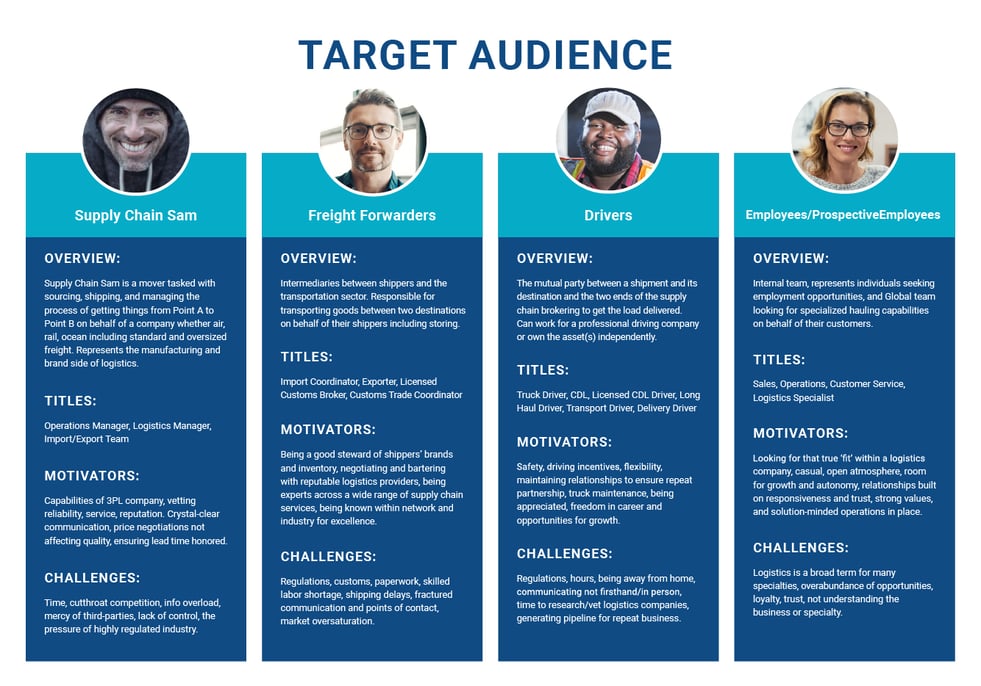 Want to build a persona? Check out this Buyer Persona Worksheet.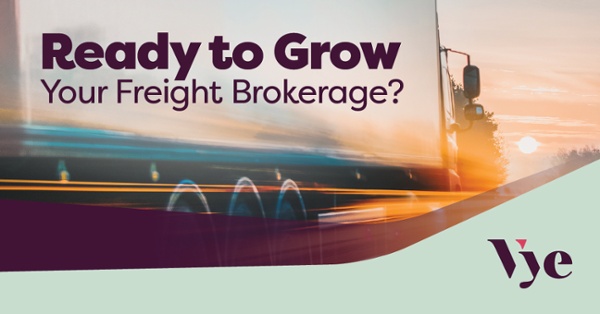 These points scratch the surface of what can be accomplished to amplify your freight brokerage business. If you're looking for key insights and actionable advice, check out our full feature resource: Top Tactics to Grow Your Freight Brokerage Business in 2021.
Topics: Marketing Strategy | Buyer Personas