Are You Ready for What's Next?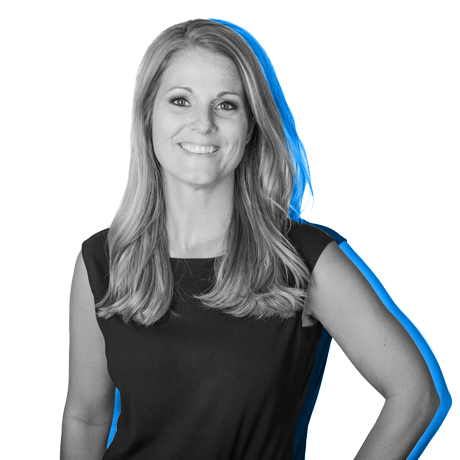 Posted on Tue, Jun 23, 2020
by Jennifer Lawrence
How Leighton Interactive is helping one energy powerhouse tell their story
A lot has changed in the past few weeks. The coronavirus crisis has affected everything from our well-being to our ability to do our jobs. But are there things about how we are working and living now — in the midst of a pandemic — that will benefit us in the future?
Are there opportunities to redefine how we navigate our work and home lives and rewrite how — and why — we do business? Is it possible that the recent shifts due to stay-at-home orders can provide clarity about ways to create a healthy and prosperous business landscape?
At Leighton Interactive, we say a wholehearted "yes!" to these questions. And we believe that now is the perfect time to write the story about the future of your business.
Ahead of the Curve
Blattner Energy (Avon, Minn.) is a client who continues to be ahead of the curve and we're learning that their forward thinking and willingness to explore innovations is a major factor in helping their business thrive for more than 112 years. So when they approached us about assisting with an overhaul for their company website, we knew we were in for an incredible ride.
"It's common for clients to come to us with a specific project or initiative in mind," says Brooke Heilman, account manager at Leighton Interactive. "Sometimes this is a 'solution' to a problem that hasn't been fully explored or understood. It's our job to help clients uncover and learn more about the challenges that reside at the center of their business because those challenges are where solutions (sometimes different than the initial one brought to the table) are born."
"We considered several marketing agencies and partners to help us develop our website," said Christine Huston, director of marketing and communications at Blattner Energy. "We chose Leighton Interactive because it was clear they could deliver high quality, measurable tactics but their questions and thinking through the interview process led us to believe they would be invaluable strategic partners for our organization."

"Challenges are where solutions are born"
This discovery of challenges and solutions is the heart of our work at Leighton Interactive. Here's a simple overview of how this story unfolds. We'll use the example of Blattner Energy's request for a new company website. Working with the Blattner team, we rolled up our sleeves and explored the following questions and uncovered some surprising ideas (ala opportunities):
Who are you attempting to help? Customers, employees, and communities.
What problem are you facing? Complex renewable energy industry that could be perceived as boring.
What new opportunities are coming into focus? A need to humanize the problem with relatable stories.
What are new and inventive ways we can bring your expertise to those you are attempting to help? A website that is engaging and exciting, as well as alternative forms of communication, storytelling and energizing interest in the renewable energy industry.
Why is it wrong that those you are trying to help are burdened with the problem? Everyone needs energy! And, a company with 112 years of experience has countless lessons and vast wisdom to share during these unsettling times. Energy makes the world go around — energy is everything!
What would happen if we didn't solve these problems? We risk missing out on sharing our story and lending our expertise to our employees, customers, and partners who rely on us to lead, innovate and pioneer new pathways for others.
What is your transformational success story?
Success story in progress
Undoubtedly, Blattner Energy has achieved great success in building a strong business and leading in the energy industry. And the Leighton Interactive team is excited to work with them to continue this success with fresh ideas and innovations. We are making great progress to help them craft (and achieve) their transformational success story. We're working through a framework similar to the above and yes, a new company website will be one of the solutions.
"When we broaden our thinking, we can narrow our focus and message," offers Heilman. "This may seem counterintuitive, but it's really the only way to ensure that the tactics and vehicles (such as a website) are the most effective ways to support a fine-tuned strategy."
"Leighton Interactive helped my team and me to think more broadly about the ways marketing could help achieve our company goals," says Huston. "I believe we will get the amazing website we asked for, and we've already gotten more from the Leighton team in strategic thought partnership, analysis and assessment of data and ideas for innovation."
We help clients win
At Leighton Interactive, our mission is simple: to help clients win. More leads, increased sales, wider reach, automation, innovation; whatever our client's goals, we stand ready to learn our client's business and to provide in depth strategy and intricate tactics to help clients achieve the growth and success they desire.
If you're unsure of where to start or perhaps you're starting with a potential solution in mind, consider these future-centered exercises to help broaden your thinking in order to narrow your focus and message:
Secure your value proposition. Why does the world need you, your business and its products and services at this moment? Consider, if you were on Shark Tank, what is the elevator pitch you would give potential investors? Now swap Shark Tank celebrity investors for your board of directors, key stakeholders, potential capital investors, lenders, etc.
If you haven't done so already, craft a plan to emerge your business from COVID-19. A "light switch" moment, when the world as we knew it pre-COVID, is unlikely to resume business on a specific date in the future. Emerging from COVID-19 will be a transition. With strategy and tactics in mind, devise several realistic scenarios that illustrate the phases of not only resuming – but improving – your business after COVID-19. Dan Soldner, president of Leighton Interactive, posed this question to our team, "What is the one thing you wish to be able to say about how we emerged from COVID-19?" He went on to lead the team through an exercise to increase sales for upcoming months in order to emerge as a whole team.
Brainstorm new and inventive ways to bring your mission to current and new customers. Put your mission under a microscope. What does your organization offer that people need now more than ever? What are innovative and nontraditional ways you can deliver your product or service? Think musicians doing concerts via Facebook Live, churches broadcasting services from the rooftop and streaming via local radio stations, gyms hosting online classes and libraries of prerecorded story time videos for children.
Go online and give voice to a movement. What talents, expertise, voices, industry know-how can you highlight via digital platforms such as your website, email campaigns, videos, virtual events, webinars and more? Think about using these platforms in new ways, and you may be surprised to see the current and new audiences you will capture.
Do you have a business partner who is nimble, strategic and uncommonly creative? These are some of the words our clients use to describe Leighton Interactive. From strategic marketing campaigns and digital platforms to sales strategies and social media tactics, we work alongside our clients to get to know you and your challenges and then develop an approach to help you win. We balance data with creative solutions aimed to help you move past the status quo and embrace new opportunities and innovations. Contact us to discuss new solutions for you and your business.
Topics: Marketing Strategy