3 Rules of Blogging & Why You Can, And Should, Break Them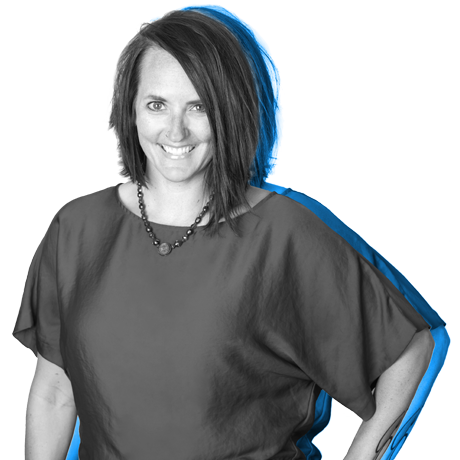 Posted on Mon, Aug 20, 2018
by Alison Schroeder
Here at Leighton Interactive, we live by the mantra that rules were meant to be broken. Why? Because we are creatives and we don't like to be put in a box and told what we can and can't create. Where's the fun in that anyway? Yes, we are all law-abiding citizens here, but when we sit down to write a blog, these are a few of the rules we don't follow.
1. Always Keep A Professional Tone
Don't worry, we aren't going to tell you to start swearing in your blog or talking about your crazy Saturday night plans, but we are suggesting loosening up a bit. While there is a time and a place for professionalism in your blog, you don't have to be serious all of the time. When you let your personality shine through in the writing it makes it a piece that is not only fun for your readers, but also super relatable.
If you have a funny story to tell that fits in perfectly with your next point you are trying to make, go ahead and tell that story! The key to having an interesting blog is the ability to answer the reader's question and keep their interest throughout. I know I'm much more likely to read a blog start to finish when the writer uses a bit of humor throughout.
2. You Must Post On A Timely Schedule And Stick To It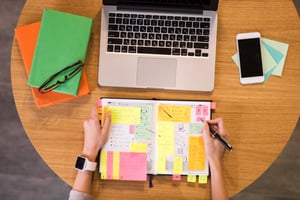 Sticking to a schedule week after week is hard. Life gets busy. You have a million things on your plate and as much as we all wish life would go as planned, it simply isn't reasonable to think that way. This is why holding yourself to a scheduled amount of blog posts every month is only going to stress you out and make you feel pressured to write something, even when you have nothing great to write about.
Some days the words are going to flow out of you like you are a modern day William Shakespeare. On those days you are going to have no problem sitting down and scheduling out two or three blog posts. But then the days hit you where you have to take care of your sick child, you have a last minute meeting to prep for, and on top of it all, you have to plan out dinner for your family. Days like that make it nearly impossible to find a free minute to write.
Don't beat yourself up if you're feeling guilty for not publishing as many posts as you had hoped that month. Instead of letting that moment eat you up and set you back, use it to grow your readership. If you don't have time to write an entire blog, but you can manage to find 10 extra minutes in your day, spend it distributing your already existing content. Find one of your top performing blogs and reshare it on social, post it in an online forum, email it to 10 of your clients or friends - share, share, share. Sometimes getting your content out there for people to see is just as much of a challenge as writing the content in the first place.
3. You Have To Have A Niche Or Your Blog Won't Succeed
This is a rule we love breaking at Leighton Interactive. Seriously, check out this blog and this one and you'll see what we mean. We realize we are marketing experts and we take that role very seriously. We love what we do and we love writing about it every day, but we're also human and all of us have talents and interests that go above and beyond marketing. Sometimes it's fun for us to get out of our element and write a blog about something other than SEO or Public Relations. Writing a blog on a topic you choose versus a topic you have to write about can also make your blogging come more naturally. It's so much easier to write about something you are passionate about and that you are the expert on.
So there you have it, three rules we are actually suggesting you break. Now you can sit down and write to your heart's content. If you need some tips on engaging your reader while blogging, check these ones out.
Topics: Inbound Marketing | Marketing | Content | Blogging