[VIDEO] How to Implement a PR Strategy in 3 Steps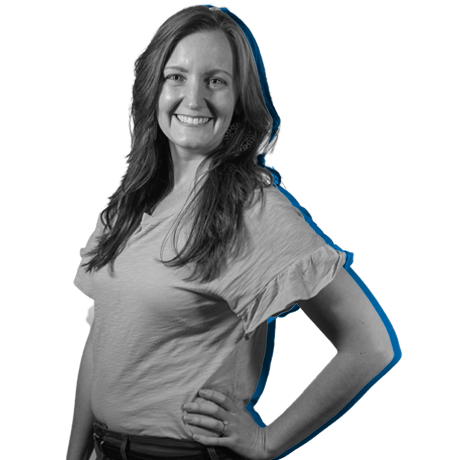 Posted on Wed, Apr 08, 2020
by Julia Brolin
For many years, the term public relations (PR) had somewhat of a bad rap in the business world and usually associated with crisis or emergency. Today, that is far from the truth.
While crisis management can be part of a PR strategy, that's not the end all, be all of the strategic tactic. Rather, PR is intentional messaging about your brand and company that you distribute through your own channels as well as third party channels and outlets. PR is also an opportunity to talk about what your company is doing outside your normal day-to-day products and services. It doesn't have to be interviews with journalists. In fact, I've found more success pitching content that already exists.
So — where do you begin with crafting a PR strategy for your company? I sat down with Jen Lawrence in a quick video to share three steps to earn media placements using content you already have. Click the video to watch.
1. Start Small
This recommendation technically applies to most things in life, but it's imperative to have a sensible goal for initiating PR for the first time: start small. It's easy to get overwhelmed with the process of building an entire strategy for brand communication. Think of the places and publications you spend time on daily or with some frequency. What types of outlets have you thought, this would be an excellent place to have our company featured? I bet you even get a bit jealous when you read similar content or see competitors being featured.
Pick your publication. Consider where your customers and potential customers are spending time and consuming content relevant to the services you provide. There's strategy and focus at play here. Just because you read/enjoy a certain watering hole and hold it in high regard doesn't mean your target audience will. PR works best when there are people to engage! Where can you serve up content that is helpful and authentic?
Once you've determined your publication or forum, it's time to introduce yourself. I love emailing editors or reporters directly. Don't be nervous when doing this. They are humans, just like you. Be complementary and tell them the things about their publication you find most valuable or engaging. Ask if they are working on anything specific that you can help with. Don't pitch your story without warming them up first. Journalists don't like that.
2. Choose Your Content
Once you've established a relationship, or the very beginnings of one with media or channel connections, choose what content to share in hopes of it being featured. Of course you create new content each time you pitch to an outlet; but that can be very daunting and a lot of work, which is counterintuitive to step one — start small.
At Leighton Interactive, we have mountains of content we've created over the past decade. With that much content at our disposal, we can assess what we have and re-optimize it in what we call "putting a little lipstick on it." This means making it fresh, focused, and ready for its close-up with new outlets and opportunities for distribution. Sometimes this step is minimal and other times it's more of an overhaul. But, regardless, the intention is to showcase content the editors and intended publications find relevant and valuable and good fit for their audience.
Naturally, there are instances where creating new content is necessary. Timely information about brand developments, announcements, partnerships, responses to other content, editorial publishing requirements etc. are all examples of situations where new content makes sense.
3. Measure Efforts
Steps one and two are about the work itself — finding a credible network, establishing relationships, and creating the work to be featured. It would be a shame to then think the work around PR is done, because this step is probably the most important. Now it's time to prove PR's worth. Track your efforts and measure your reach, readership, and any conversions tied to your content.
By tracking its consumption. Add trackable URL's so you can measure traffic and what's driving distribution. Ask the publications what metrics the measure and if they'd be willing to share any kind of reporting on your behalf. There are resources like Buzzsumo and AHREFS to aid in offering insight into how your content is performing so you can either repeat efforts or pivot based on what the data is telling you.
How to Implement a PR Strategy
Hopefully the video and corresponding steps I've laid out at least plants a seed of curiosity and causes you to think how you can begin to explore the world of PR. It's a world full of opportunity and a natural complement to other marketing and sales strategies your brand is already doing.
Take the opportunity! PR is important. I'm always available to offer support and insight on the topic.
Topics: Strategy & Campaigns | Video