Leighton Interactive's Summer Book Club (Our Fave Marketing Reads)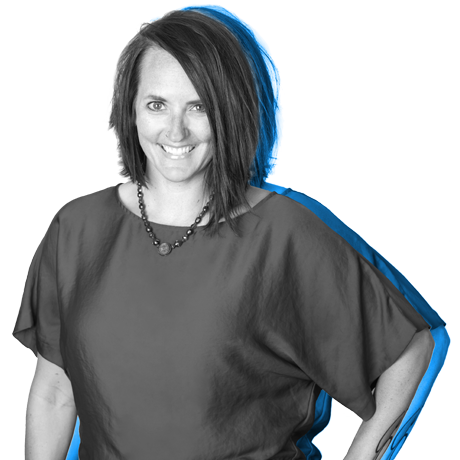 Posted on Fri, Jun 16, 2017
by Alison Schroeder
Heading to the beach, have a long commute, or en route to yet another softball game? How about you work on some personal or professional growth while you're at it? Here are Leighton Interactive's summer must-reads in the world of marketing. We promise they're not boring or predictable. Lean in – here's a list of five of the very best, and our non-Amazonian recap of each.
1. Are You Fully Charged?: The 3 Keys to Energizing Your Work and Life – Tom Rath
At 16, Tom Rath lost an eye to cancer and was diagnosed with Von Hippel-Lindau Syndrome, a genetic disorder that spurs the growth of cancerous tumors. Since then, he has devoted himself to studying health and prolonging his life, as well as the lives of others. "Are You Fully Charged?" centers around differentiating between ordinary days and fully charged days, taking into account three different factors: meaning, interactions, and energy. Are you doing something that provides meaning to your life? Are you having consistent positive social interactions with others? Do you have sufficient energy to do both of those things successfully? Here lies an important opportunity for balance. Instead of chasing happiness, this read will have you chasing meaning.
2. Option B: Facing Adversity, Building Resilience, and Finding Joy – Sheryl Sandberg and Adam Grant
Facebook Chief Operating Officer and Wharton's top-rated professor come together for "Option B," a book not just for the professional world, but the personal, too. After the heartbreaking loss of her husband, Sandberg questioned whether or not she and her family would ever feel pure joy again. The book explores different stories of deep adversity and what it takes to truly bounce back stronger than ever. Sometimes Option A, the option you most long for, is not available and you're forced to pick Option B. Through perseverance, rediscovering joy after hardship is possible.
3. The New Rules of Work: The Modern Playbook for Navigating Your Career – Alexandra Cavoulacos and Kathryn Minshew
Ever visited TheMuse.com for any career growth needs or interests? Cavoulacos and Minshew, founders of the popular website, wrote "The New Rules for Work" not as a forceful to-do list, but rather as informative insights about the revolution of the working world throughout the years and how many changes have landed us here. What worked 20 years ago in the professional world might not be working today, but fear not! These two have all of the tips and tricks to help you stand out, whether that be in an interview, within your resume, or generally as a professional powerhouse.
4. Radical Candor: Be a Kick-Ass Boss Without Losing your Humanity – Kim Scott
Kim Scott was an executive at Google, an executive at Apple, and yes, is a kick-ass leader. In "Radical Candor," Scott has a rather simple idea: the workplace is far too nice ("fake nice" as she calls it) and would be more successful with a more raw and honest approach. She urges bosses and coworkers alike to "Care Personally at the same time you Challenge Directly." They say if you have nothing nice to say, don't say anything at all. However, in positions of power, it's your job and obligation to be honest and upfront.
5. The Captain Class: The Hidden Force That Creates the World's Greatest Teams – Sam Walker
You know the phrase "There's no 'I' in team"? We know it's true, but what exactly makes a dream team a dream? "The Captain Class" sets out to answer the ultimate sports question: what are the greatest teams of all time? Now don't stop reading this just because I said sports – if sports aren't your thing, stay with me. The book aims to examine what top teams have in common, and how we're able to apply these theories to our daily lives. Whether it's an actual sports team, a work team, or even your family, there is team-oriented advice in this book for everyone.
2017 is already almost half over, but there's still time to dig deep and work hard to become better. Whether that means personally, professionally, or somewhere in-between, hopefully, one or more of these books will inspire you to do something big and bold. Find some sunshine, a little umbrella in your choice of drink, and get lost in the words.
Topics: Culture | Strategy & Campaigns