Leighton Interactive Opens Office in Green Bay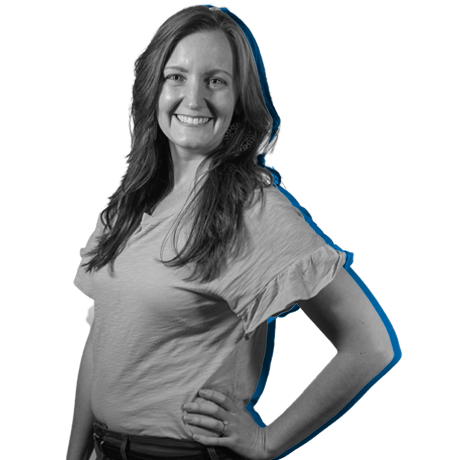 Posted on Thu, Jan 16, 2020
by Julia Brolin
January 16, 2020 (GREEN BAY, WI) – Leighton Interactive, a B2B digital marketing company serving many businesses throughout the Midwest, is starting the new decade strong by expanding an office to Green Bay, Wisconsin.
The new office is located in the booming Rail Yard District. Green Bay Mayor, Eric Genrich and the Greater Green Bay Chamber will host a ribbon-cutting event on Tuesday, January 28, 2020 at 2:00 p.m. After the ceremony, Leighton Interactive will host a happy-hour to greet neighbors, connect with community members, and celebrate a new beginning.
The Rail Yard district is an opportunity zone meaning developers receive federal tax incentive to redevelop the property to encourage long-term investments in low-income communities. Today, the district is booming with innovative businesses, like Leighton Interactive, focused on growing Green Bay.
"This office will be the hub for our team to cultivate new ideas and connect with our current and future partners," said Dan Soldner, President of Leighton Interactive." New businesses are popping up in renovated districts and legacy businesses are moving to focus more on digital marketing. We are a bold agency with a lot of innovative thoughts and ideas. We are honored and excited to bring our expertise to the area to encourage business growth."
With multiple clients currently located in Wisconsin, including a handful of remote staff, the Green Bay office of Leighton Interactive will serve current employees, new, and existing clients. Leighton Interactive hopes to partner with businesses in Green Bay in an effort to empower growth in the area.
"The Rail Yard Innovation District has added nearly 300 employees, 26 new businesses, and $95M of committed investment since 2015," said Paul Belschner, President and CEO of Base Companies, the main developer of the Rail Yard District. "We are fortunate to have companies such as Leighton Interactive contribute to the continuing growth of the Rail Yard. Rail Yard tenants are creating next generation, high-quality jobs that will continue to move Downtown Green Bay forward."
In the coming months, Leighton Interactive will be looking to hire a number of employees to serve clients in the Green Bay area. Most immediately, the company is looking for a local
inbound marketing specialist.
Celebrate with us
Mayor Eric Genrich is coming, are you?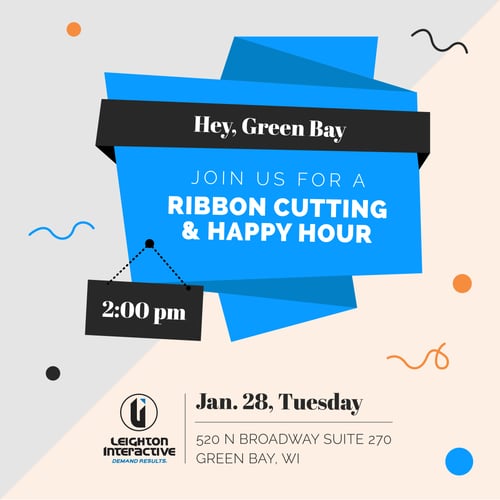 Hey Media, you're invited too. Shoot me an email and I'll make your life easy.
Julia Brolin
Public Relations Specialist
jbrolin@leightoninteractive.com
Topics: Press Releases