Leighton Interactive Achieves HubSpot Diamond Partner Status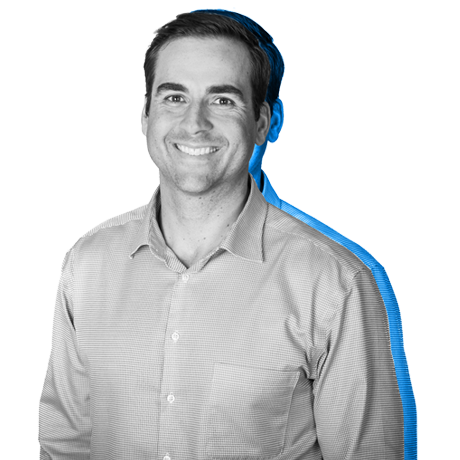 Posted on Wed, Aug 12, 2020
by Dan Soldner
We did it.
We've been chasing HubSpot Diamond Partner status since 2019, and 18 months later we achieved it.
There are 5,000+ agencies listed in the HubSpot Solutions Directory across 65+ countries. With this new status, Leighton Interactive sits at the top of the list.
Another fun fact, there are only four Diamond solutions partners in Minnesota and Wisconsin. Leighton Interactive is one of them.
HubSpot Partners are certified agencies working with HubSpot to deliver its automation software and provide expert consultancy and support to businesses looking to implement inbound strategies. We have earned this tier level due to the tireless dedication to drive results for our clients.
Tiers within the Solutions Partner Program are designed to acknowledge those Solutions Partners who have not only brought the inbound message to the most clients, but also those who executed inbound marketing services to the highest standards.
The Sparkling Perks of Being a Diamond Partner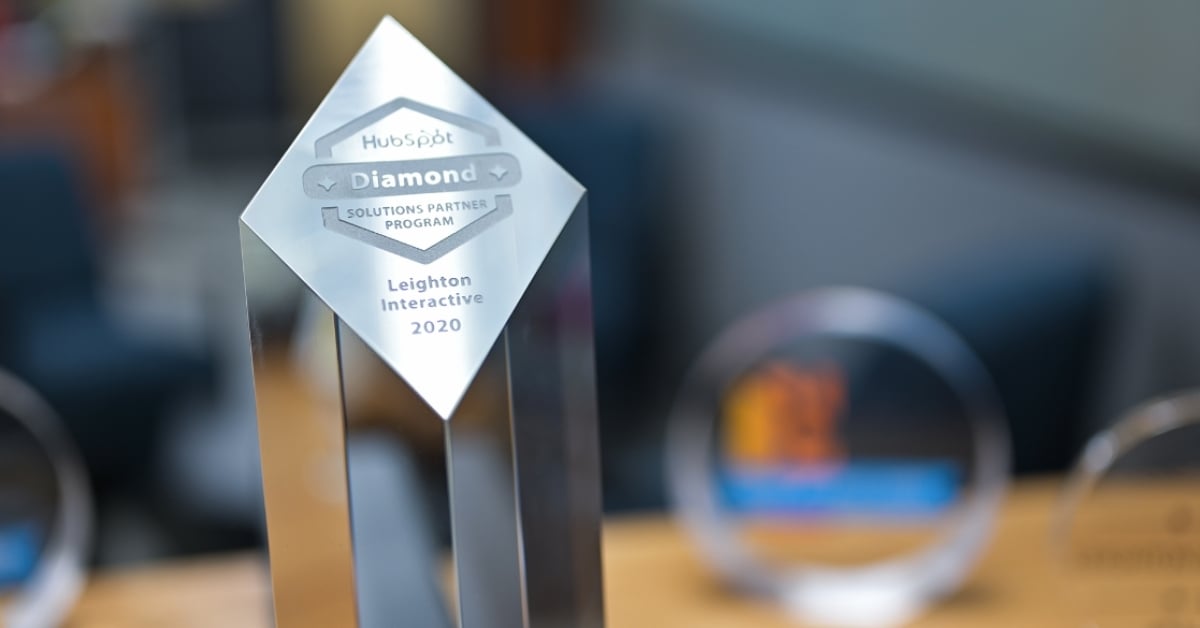 HubSpot's Solutions Partner Program is based on a combination of metrics including monthly recurring revenue, retention rates, actual inbound marketing success, and acquisition of new HubSpot customers. In short, Leighton Interactive has to prove our HubSpot knowledge to earn this status.
"I'm so thrilled for you all in hitting this milestone. I've been working with the LI team for several years now and to see the team grow, evolve, and mature," said Patrick Hirst, Principal Channel Consultant at HubSpot. "I've seen your firm push the boundaries of the HubSpot platform to extract as much value as possible out of the tools for our customers. If we can bring different use cases in ways that we are pushing the tool to work better and harder for your clients, it's going to lead to interesting projects and results. It's going to be easier to facilitate those convos with your newly minted diamond status."
Aside from the sparkling trophy in our office, there are major perks of being a diamond partner.
Cool, but what about me?
This achievement is not about us, it's about you: our current and prospective partners. The Diamond Partner status means we can help our clients hit key milestones and achieve results faster.
"You are now at the forefront of where HubSpot is going and that is great for clients in that you can now pass those product innovations onto clients and get creative on ways to use those product innovations to drive better results for customers," said Dan Vivian, Account Executive at HubSpot.
Here are some of the perks companies get when working with a diamond level solutions partner.
Priority beta access. Diamond partners are the first to see and test the newest HubSpot innovations and products. We help HubSpot make sure new tools are perfect prior to official launch.
Top advice from experts who consistently meet goals and receive great support from HubSpot themselves.
All-Access to INBOUND. The INBOUND marketing event in Boston, MA is the biggest marketing gathering of the year. As diamond solutions partners, more of our team will have the opportunity to learn and grow from experts across the globe. Our expertise helps your business grow.
Joint planning sessions. HubSpot is extremely robust, and our goal is to help our clients find the greatest value out of the platform. On a yearly basis, Leighton Interactive and HubSpot host a planning call to identify opportunities and innovations for companies to utilize the tool's capabilities and further grow your business. As your agency, we will bring you these recommendations for your consideration.
Priority support. Our support tickets go straight to the top of HubSpot's list to ensure issues are taken care of immediately and do not impact day-to-day operations.
Humbly Confident About the Data
We are obsessed with data, so here are some cool stats to share.
Diamond is the 2nd highest level a partner can achieve with HubSpot.
It's estimated that there are 550K+ agencies worldwide.
There are 5,000+ agencies listed in the HubSpot Solutions Directory.
Less than 100 of those are at the Diamond level.
a moment of pause
This was a goal our company had been working toward since we became a HubSpot Partner in 2015. I remember the celebrations after hitting gold status and then again when we reached Platinum. Tiering up is fun because not only does it mean we are growing as an agency but we are providing real value to our partners. Our measurement of success with HubSpot's Solutions Partner Program means great success for our clients.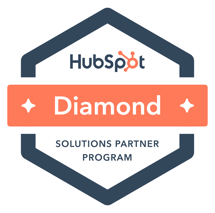 As a company, our core focus is to get better and drive growth. Thanks to our HubSpot partnership, we are able to help companies redefine marketing as a measurable growth investment.
To our loyal client partners who helped us get here, thank you! We consider your support and trust in our team a great privilege. When you win, we win. Let's keep winning and see where this road takes us.
(p.s. leave us a review on HubSpot.)
We are grateful to the loyal HubSpot crew for believing in our agency and pushing us to exceed expectations for our clients.
And, of course, we celebrate each individual on the Leighton Interactive team. You show up every day and push each other to get better. Each of you bring individual talents and strengths that make this company a success. Words cannot express how grateful I am to have each of you on our team. Thanks for staying sharp, giving a damn, serving others, making it fun, and being humbly confident.
Let's see where the future takes us.
Topics: Press Releases | Diamond Partner