Lead With Communications During COVID-19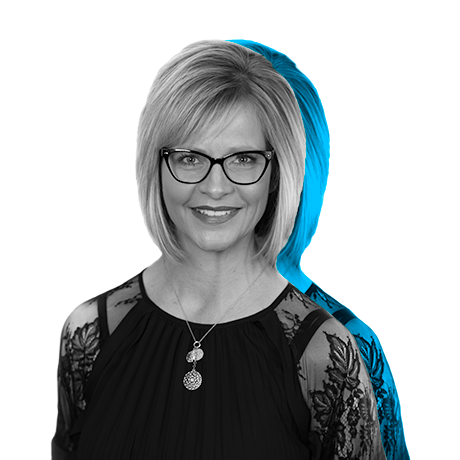 Posted on Fri, Apr 03, 2020
by Tammy Moore
It was 9:30 p.m. on a Friday night, and a friend of mine abruptly left a neighborhood bonfire (with appropriate social distancing, of course) to address an emergency at work. In the moments following his departure, I considered: Fire? Employee injury or death? Accident? Burglary? My mind was racing, and I was instantly filled with concern for the worst-case scenario involving one or all of these things happening for him and his company.
For additional context, my friend is the president of a national food supplier, which is part of a conglomerate of companies. The emergency? An email communication sent from corporate headquarters to employees in every subsidiary announcing a mass layoff that would take effect the following week. The problem? The email was intended for only one of the companies in the conglomerate, not all. The message was inadvertently sent (perhaps in a rush, thus the late hour) to all employees and my friend was called in for damage control, as hundreds of people received the message in error. As you can imagine, chaos and panic ensued, and rightfully so.
As a communications professional, I was sick with concern for all involved and even more so when my friend suggested that "some poor human resources staff will be out of a job because of this." Anyone can see that this one mishap created a crisis of its own, and a pretty serious one at that.
Internal communications can lead the way
It's not uncommon for organizations during crisis to immediately contemplate "what will we tell customers?" Or, perhaps the first thought is directed toward shareholders, boards of directors, suppliers, vendors and other external partners. But the first question companies should ask themselves is, "What is our strategy and plan for informing and engaging internal staff and resources?" The answers to these questions will help build strategy and align tactics that will lead to the organization, and execution, of all other communications.
The article, "Communicating through the Coronavirus Crisis" from Harvard Business Review provides a framework for communications that can help every organization (large or small, private or public or nonprofit) through the COVID-19 crisis and beyond:
Create a team for centralized communication
This can be one of the biggest challenges for any organization, as most companies have multiple people communicating inside and outside of the organization during every minute of every day. Leadership must be united on the purpose and scope of a central communications team and evangelize its necessity at every opportunity.
Harvard Business Review notes, "Ideally these teams should be small, five to seven people. You need to include a member of the leadership team, someone from corporate communications, an HR executive, and an expert in the area of concern."
Communicate with employees
In my communications career, two major learnings stand out about communicating with employees amidst a crisis:
The story you tell your employees is your public story. Communicating with employees presents an opportunity to share, in greater detail, how the company's mission is driving your response, what audiences you are focused on and in what order, what vehicles will you use to communicate, how often will you communicate and where people can direct questions. Your employees can be your greatest allies in a crisis. Tell them the truth and tell them what you need from them.
When your employees know, so will the media. Plan for this. Don't assume you have a gap of time that will allow you to prepare separate communications to various audiences. Prepare as much as possible before distributing any communications. Also consider email lists, access to various accounts, where to direct responses and questions.
Communicate regularly with customers
When crafting customer communications, I start with a quest to address who, what, where, when, how and why. Brevity is helpful in most communications, but particularly so in crisis communications. Share what you know about the current situation and try not to assume customers recall previously shared information. Reinforce information for context, share new information, articulate solutions or next steps, provide additional resources (such as links to online information) and remember to let transparency be a guide.
It's key to engage the employees who are closest to customers when forming a communications plan. These folks are on the front lines of questions, feedback and information that can inform future communications. Think about employees who work in sales, customer service, account management, accounting, delivery and beyond. Equip these folks with the answers, and you'll allow them to respond to inquiries in real-time.
Keep in mind that people tend to skim messages and need to hear or read information multiple times before they comprehend what we've told them. Explain, affirm, repeat.
Reinforce communications through the lens of your organization's mission and remind customers of your distinctive value and the journey you're on together.
Reassure shareholders
Many shareholders have a customer lens, but they are also there to support the organization with leadership. Real-time updates can inform shareholders of how they can work alongside the organization's leadership and provide advocacy inside, and outside, the company. Share media statements with shareholders, as they may be called on for commentary. Consider the specific skills of shareholders – finance, governance, politics, legal, marketing – and the relationships they hold in the community. Their skills, expertise and relationships can be another avenue for proactive and reactive response in times of crisis.
Be proactive with communities
Think about the impact of the crisis outside of your organization. Draw on your company's mission to explore your purpose and how current circumstances uniquely position your organization as an authority to provide solutions and thought leadership through difficult situations. We all have a heightened sense of awareness in crisis situations, so consider carefully what you want to communicate and how you want people to remember your organization through this time.
Every crisis requires empathy. Communications should demonstrate the hearts and personalities of your organization and an understanding that many people are operating out of fear. You and your organization can articulate a sense of authority and credibility and become even greater advisors to your customers. See this experience through the lens of others, and let this guide audience – and channel-specific communications.
Crisis is the perfect time to build community. Organizations should reach out to other businesses and groups who may be impacted by current circumstances. Consider how your team can partner with clients or other community organizations in acts of service (think letter writing, phone calls, delivery of meals and supplies). The world gets small quickly and opportunities to make a significant, and personal, impact are likely in front of us.
The other side of crisis
We will get through COVID-19, and there will be a time when we look back on this crisis and assess the opportunities, learnings and challenges. Now is the time to shape hindsight. Do not underestimate the power of a communications strategy to make a significant impact within your company and among clients, partnerships and communities. Be vigilant about your commitment to clear, concise and transparent communications, as this will put you in the driver's seat to create a bright future on the other side of COVID-19.
Topics: Leadership | Public Relations | COVID-19 Marketing