Introducing One Squared 2018 - a Marketing Event Must-Attend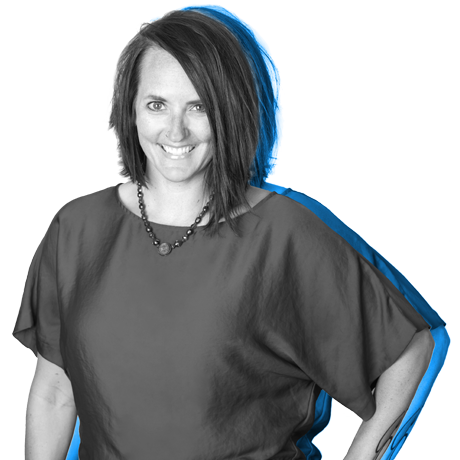 Posted on Tue, Oct 10, 2017
by Alison Schroeder
Everything is inbound. That's kind of this company's unofficial motto. There's a way to take any marketing tactic and tie it into the inbound methodology. Event planning has an element of inbound to it, and we often help clients pull off their efforts and industry-related events as part of their campaign strategies. But we have something special on the horizon, our own event called One Squared. You might be familiar with the event's brand, but here's an expose of sorts on what to expect.
What Started As Happy Hour
In 2014, we launched what was the start of our One2 marketing event. We had witnessed firsthand the power and lasting effect a marketing event could have after we attended our inaugural Inbound conference. And, we wanted to replicate it on our own level.
We called it Happy Hour as a way to play off some of our words and rituals associated with Leighton Interactive's brand. And, we wanted to encourage attendees to join us for a beer, some casual conversation, and networking surrounding inbound marketing. At that point in time, the world of inbound was still pretty fresh and we noticed we were spending a big portion of our professional conversations with new people describing what inbound marketing is, how it benefits any industry, and how it can work alongside traditional media or marketing efforts.
Happy Hour was pretty successful. It started the conversation and opened the door for people to view Leighton Interactive as an agency who does things differently, and for good reason. But then, it morphed into something else after we hosted Happy Hour 2.0 a year later. We saw the value in bringing people together to learn more about inbound marketing and HubSpot as a tool that assists with its deployment, but we didn't want it to be about us. We brainstormed and had conversations and realized the potential a marketing event or seminar could have year after year on the people who surround us - and the people who surround them and so on.
We knew Happy Hour had exponential value.
What One Squared Means
So we branded our annual marketing event as One Squared - tying together the two subjects most people have interest in fostering and cultivating: their personal side and their professional careers. The tagline became "Grow Yourself. Grow Your Business." to give further meaning to the event. The idea went beyond that - we know as a marketing agency there's a tendency in the industry to seek out growth and career opportunities that make us all better employees and our companies more successful. We'll sign up for workshops, newsletters, webinars, and courses that speak to our work side. And, there's plenty of approval and buy-in from our teams and managers who see the obvious value in work-related support.
But what about personal growth?
When was the last time you put yourself on your own priority list? Do you find it harder to advocate for yourself when it's your company's time or money on the line? You're not alone. In fact, you're in good company. Selflessness isn't always the most cavalier. According to a 2016 article from Joseph Folkman in Forbes Magazine, personal development plans fail "because they are not driven by the individual." What does that tell you? You are in charge of your personal development, and you are the only driver. Sure, you can garner support from your workplace and organization, but don't expect those places to deliver personal growth opportunities directly to you.
That's what we're here for.
One Squared 2018 Sneak Peek
Do you know how media networks promise subsequent series of your favorite shows to be bigger and better? They keep you on the hook that way and play off your loyalty and evangelism. Leighton Interactive might be guilty of that when we speak about next year's One Squared event. But, it's not an over-exaggeration. This event is going to be ... big. In 2014, we had 60 attendees in one of Marco's conference rooms. We just "wanted to share the word," as Dan Soldner, our president puts it. A year later we had registration numbers near 100 at the 912 Regency Plaza. Last fall, we hosted our first One Squared branded event downtown St. Cloud at the Courtyard by Marriot with 150 of our closest friends.
This spring's event is going to be even bigger. We're taking over downtown Minneapolis and hosting the event at the Radisson Blu. And, just take a look at who is joining us for 2018: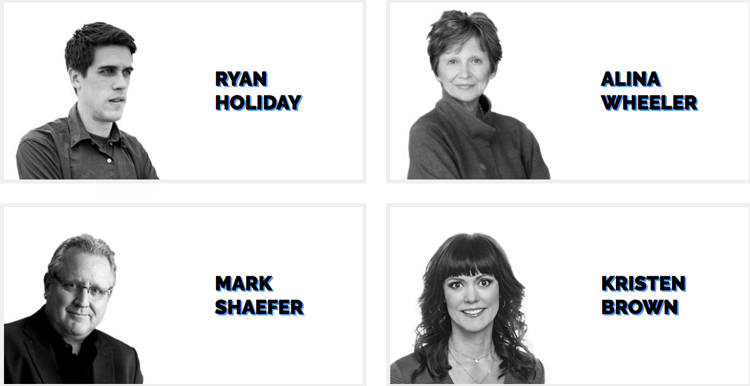 Yes, we're serious. Check out our speakers' full bios and credentials here and while you're at it, save $100 by registering for earlybird pricing. Stay tuned for more blogs on topic as we continue to share opportunities for growth and betterment with One Squared!
Topics: Culture | Inbound Marketing | One Squared