Inbound 2017 Recap: All the Things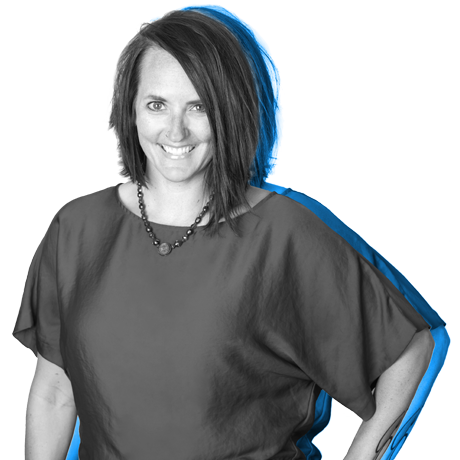 Posted on Tue, Oct 31, 2017
by Alison Schroeder
I was in Boston last month with a good chunk of my team for Inbound 2017 - HubSpot's annual event. It's like every personal and professional growth seminar, conference, and class morphed into A Super Event Like No Other. I went for two things: to hear Michelle Obama speak and to concentrate on the content side of inbound, where my love (and livelihood!) resides.
Conferences
I've always had a voracious appetite for knowledge, and I just like knowing things - lots of things. That being said, if I could be a professional conference attendee, I would. There's just something magical about being in that space of learning and newness. Meeting people, checking out the snacks, and taking notes. I love taking notes longhand. It's my preferred creative process.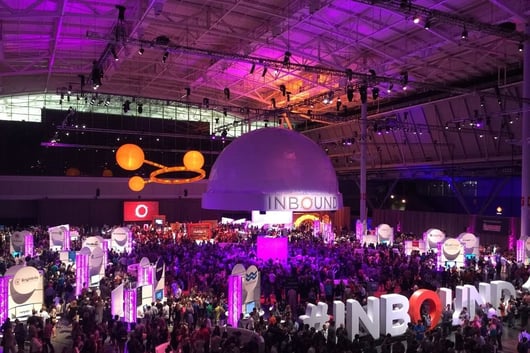 But the Inbound conference is ... different. There are approximately 275 separate breakout sessions over the course of three days, and 21,000 attendees to compete with for first choices on sessions. So imagine me, the consummate student of life facing that decision. That's like telling me to choose between lattes, Bloody Marys, or beer for the rest of my life. Hello, impossibility.
Why Content Matters & Why I Gravitate Towards Curse Words
I chose to focus on content for the conference, helping narrow down my options for attendance. It helped immensely that with me in Boston was Travis, Technical Marketing Manager, Abby, Inbound Marketer, Candice, Inbound Social Lead, and Clare, Art Director. The five of us represent very different areas of our agency and we split up by interest and proficiency to bring the rest of Leighton Interactive a well-rounded experience at Inbound 2017.
As with any form of content marketing, the session title really had to do its job to stand out from the other hundreds. It's no surprise I eagerly signed up for Content is Bullshit. Marketing is Horseshit. Let's Talk About Relationships. Here's the session description: Steven Vrooman, Professor at Texas Lutheran University. "A bullshitter says untrue things in order to get an outcome. A horseshitter starts to believe their own bullshit. Content isn't crap because it's lies. It's because, even if it's true, it doesn't matter. People suck at information. That includes both the steak and the sizzle. But as we SEO shotgun our way to automated volume, we lose what people ARE good at. Let's learn how to get personal again."
Vrooman's (@MoreBrainz) session was by far my favorite of the entire week. The guy is passionate, and a slight nutcase, two attributes I'm always going to fall for. He spent our hour reaching every corner of the room, roving aisles and pausing in front of people. His keynote was filled with fiery imagery of ... mustaches. It's true. The point of his session was about value. As content marketers, we're always trying to think of new, innovative way to say the same things over and over. Here's an item. It's the best. You need it because it's valuable. Vrooman called BS on that. Relationships are more important than information. Engagement is more important than reach. He reminded me that in every piece of content, authenticity is more important that ever.
FLOTUS & Other Memorable Bits
Michelle Obama was the epitome of grace and class - which was so on par for her personal brand. (It's always so refreshing for my expectations to not only be met, but exceeded when hearing, seeing, or meeting people I hold on a pedestal of high standards for the first time) She was joined onstage by Roxane Gay (@rgay) who engaged (F)FLOTUS in casual conversation ranging from the limelight "Fame is a monster," to self-worth "You can't afford to sit by and let others around you run roughshod," to her daughters "My kids are really, really typical," to the current state of this country's affairs, "It's best to use kindness with people."
Other standouts of the action-packed few days included:
Piera Gelardi of Refinery29 (@pieraluisa) rocked a red pantsuit and the perfect complementary red matte lip. Then, she delivered her keynote and reminded everyone you can be a babe AND a brain - and you don't have to justify anything. Her takeaways for me were all about the conditions I create for my own creativity like my workspace, the people I rally when I need energy, laughing at ridiculous ideas, using friction as sparks, and music. Loud music.
Brian Halligan and Darmesh Shah - the dynamic HubSpot duo - shared a keynote, and in between their separate presentations, this video played - it's 2:09 minutes of beautiful messaging about the importance of growth and goal setting - "Better, Not Only Bigger".
Brene Brown. Oh, Brene (@BreneBrown). She spoke about civility because before anything else in business or creativity, people come first and she kindly reminded us that our nation is a bit of a hot mess. She shared four practices of true belonging as outlined in her new book "Braving the Wilderness". Here's a great summary of those practices from Keith E. Edwards.
Ginger Johnson, writer, author, and TED alum gave me 46 comparisons of how to market like you're at a beer festival. Talk about real life.
You never forget your first and in the instance of Inbound, that won't happen any too soon for me. I left the Boston seaport with a full heart, buzzing brain, and a renewed vigor for that conference life. And all in good timing, too, as our team prepares to kick of One Squared 2018 - a marketing event for both professional and personal growth. Hit that button below to see what I mean.
Topics: Culture | Inbound Marketing