Are You Setting the Right Goals for Your 3PL? Top Metrics to Measure.
Author \ Jennifer Lawrence
05.13.21
---

This might seem obvious, but having goals, writing them down, and sharing them with your whole team is crucial. While it might seem like a no brainer, many freight brokerages lack clarity when it comes to goals. Often, there is a singular goal around a revenue number. While having a revenue goal is critical, it's far from the only thing that will propel your company growth.You first must start with your overall company goals. Perhaps those goals are around revenue, team size, profitability per load, time to execute, etc. From there, we suggest setting sales and marketing goals that support the overarching goals. The sales and marketing goals should work together, not in silos. Ultimately, they should be the benchmarks for achieving the larger company goals.
"The trouble with not having a goal is that you can spend your life running up and down the field and never score." –Bill Copeland

Setting Overarching Goals for a 3PL
Perhaps you already have a process for setting annual goals. For many companies, it's a simple process of adding a percentage of growth beyond what was accomplished in the prior year. While this is one area to focus on, it is far from the only important goal to work toward.
If your company operates under a formal business operating structure, you likely follow a specific process to identify and set goals. An example of this is the Entrepreneurial Operating System (EOS) based on the book Traction, by Gino Wickman (this is the system we use at Vye, with great success!).
Whatever your process, there are certain things that can help improve the quality of your goals:
Start with an open ended brainstorming session with your leadership team
Review past year's performance: Sales, Marketing, and Operations
Review competitor analysis: marketing and market share
Review feedback from employees (surveys, 1-on-1 meetings, etc.)
Complete a SWOT analysis
Brainstorm ways to improve the business in all departments
Drill down on specific goals from the brainstorming session
Common areas to focus on: balance the budget, increase market share, grow sales, grow team, improve team performance and expertise, marketing performance, profitability per load
Ensure goals tie back to company mission and vision
Goals should be SMART: Specific, Measurable, Achievable, Realistic, and Timely
Set a clear timeline, whether that be a 1-year, 5-year, or 10-year goal
Bring goals to fruition
Identify a directly responsible individual (DRI) for each goal—they will likely need to be supported by a department or team
Identify the resources and tools that DRI will need to achieve the goal
Set defined metrics for each goal so it is clear when the goal is hit
Schedule regular meetings to check on progress
Communicate goals across entire company to rally support

Supporting Your Company Goals With Marketing Goals and Metrics
Whether your goals revolve around increasing market share and revenue, or recruiting quality team members, many goals may lead back to marketing efforts. Marketing is a broad term that encompasses a large number of strategic tactics.
Here are some common marketing metrics to measure:
Goal: Increasing lead generation
Qualified leads generated online
Website visits, especially from organic views
Email open rate and conversion rate
Form/landing page conversion rate
Paid media conversion rate
Goal: Increasing market share and market awareness
Website visits
Blog views
Video views
Contacts generated online (not sales qualified yet)
Paid media impressions and clicks
Social media followers and interactions
Emails opened
Testimonials and surveys submitted
Goal: Recruit qualified employee prospects
Applicants generated online
Views to the career page and specific job postings
Content views related to careers (video, blog)
Social media engagement on career-related posts
Need a little help? Use this calculator to determine key marketing goals. You can either download the file as a Microsoft Excel file or clone to your Google Drive account to plug in your own numbers.

Supporting Your Company Goals With Sales Goals and Metrics
Similar to marketing, you will find that most company goals rely on sales team performance. This could be based on individual salesperson performance or entire team performance.
Here are some common sales metrics to measure:
Goal: Increasing market share and market awareness
Personal social media platform posts and engagement
Account based marketing engagements
Prospect interactions (online or in person)
Grow relevant connections on personal social platforms
Client connection depth (knowing more than one contact per company)
Goal: Increase closed leads
Cold calls per day
Quality lead follow-up engagements
Email open rate
Client account growth (month-over-month)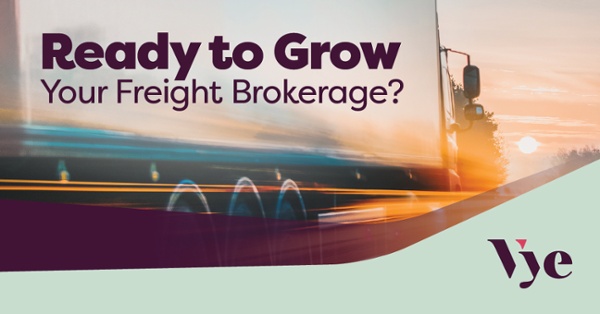 These points scratch the surface of what can be accomplished to amplify your freight brokerage business. If you're looking for key insights and actionable advice, check out our full feature resource: Top Tactics to Grow Your Freight Brokerage Business in 2021.
Give a little.
Get a lot.
We regularly share insights on how we approach marketing. Get on the list.