How Marketing Helps Critical Manufacturers Amidst COVID-19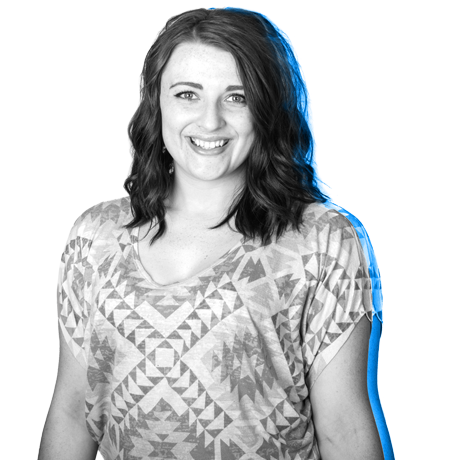 Posted on Thu, Jun 11, 2020
by Clare Richards
Critical manufactures are… critical. Even with half the world shutting down, they keep showing up. With so much on the line, critical manufacturers deserve support to continue to do their jobs well. As it turns out, critical manufacturers need critical partners.
The COVID-19 crisis doesn't have to mark the end of stability for your organization or your clients. In fact, the crisis could serve as a catalyst to elevate your expertise and position your products and services.
At Leighton Interactive, we help clients win. Whether that means more sales, new leads, expanded reach, product introductions, or recruitment, we're here to bring creative solutions that drive results for your business.
Could you use a critical partner? Let's talk.
Getting started is as easy as 1, 2, 3.
Supporting Critical Manufacturers
In our recent work with critical manufacturers, we've focused on two broad areas: thought leadership and sales enablement. Through these efforts, we've instilled stability, confidence, balance, and security.
Thought leadership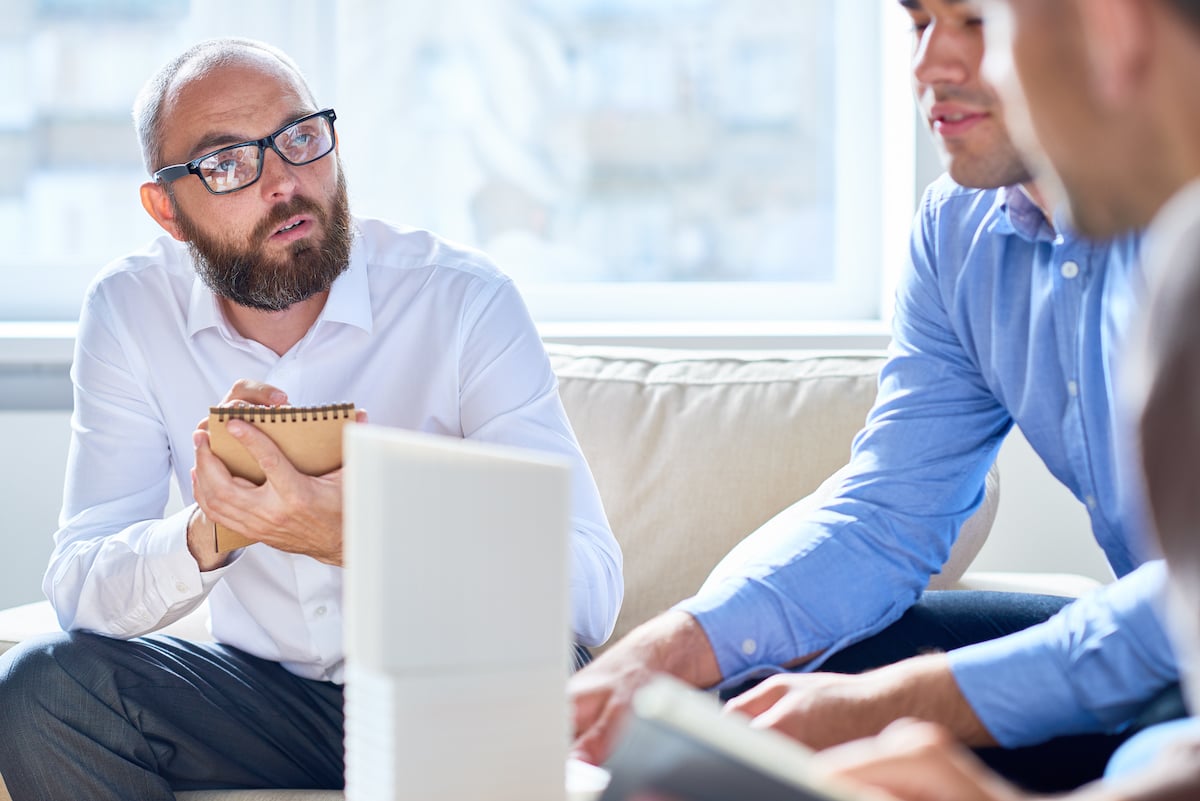 In times of crisis, companies can reposition their expertise and share it with current and new customers.
The truth is, thought leadership can and does drive business growth and opportunity during challenging economic and social times.
Organizations that highlight core strengths and value propositions and creatively reframe their position are poised to stand out.
Thought leadership example: Good news travels fast
Kern Laser Systems is a Leighton Interactive client who has leveraged thought leadership to gain traction.
Kern manufactures industrial laser cutting and engraving machines. And during COVID-19, several of Kern's customers are using laser technology to manufacture personal protective equipment (PPE).
Noticing Kern's customers were sharing on their social media channels about the positive impact they were making with their laser systems, we made a plan to leverage this user-generated content.
User-generated content (UGC) is gold in terms of reach. Beyond sharing, commenting, and continuing the conversation online, Leighton Interactive saw a thought-leadership opportunity for Kern.
We advised Kern Laser's President, Derek Kern, to write an article "7 companies using laser technology to combat COVID-19," and leveraged our public relations services to get a feature in "Industrial Laser Solutions," an industry publication with a readership of 15,000 manufacturers.
And at a time when the world is hungry for good news, this article was perfect.
The article became the second most popular article on the "Industrial Laser Solutions" website in April, resulting in 88 sessions on the Kern website from new visitors (a.k.a. potential new customers!).
Thought leadership can be shared in many different ways — from speaking engagements and webinars to specialty presentations or guest blog writing — the options are endless. The key is in finding opportunities, preparing submissions, and getting features.
The Kern success story was made possible, in part, by Leighton's efforts to be attentive to social monitoring and social listening. Sprout Social explains, "monitoring tells you what, listening tells you why." Both of these efforts are simple but strategic ways to showcase an organization's thought leadership — while listening for mentions of one's brand or products and tracking and responding to messages.
Social media provides countless opportunities to present thought leadership by person, product, experience, or expertise. Multiply this by users, sharing, links, hashtags, and more, and it's easy to see how these efforts can boost an organization's reach, contacts, sales, and more.
Sales enablement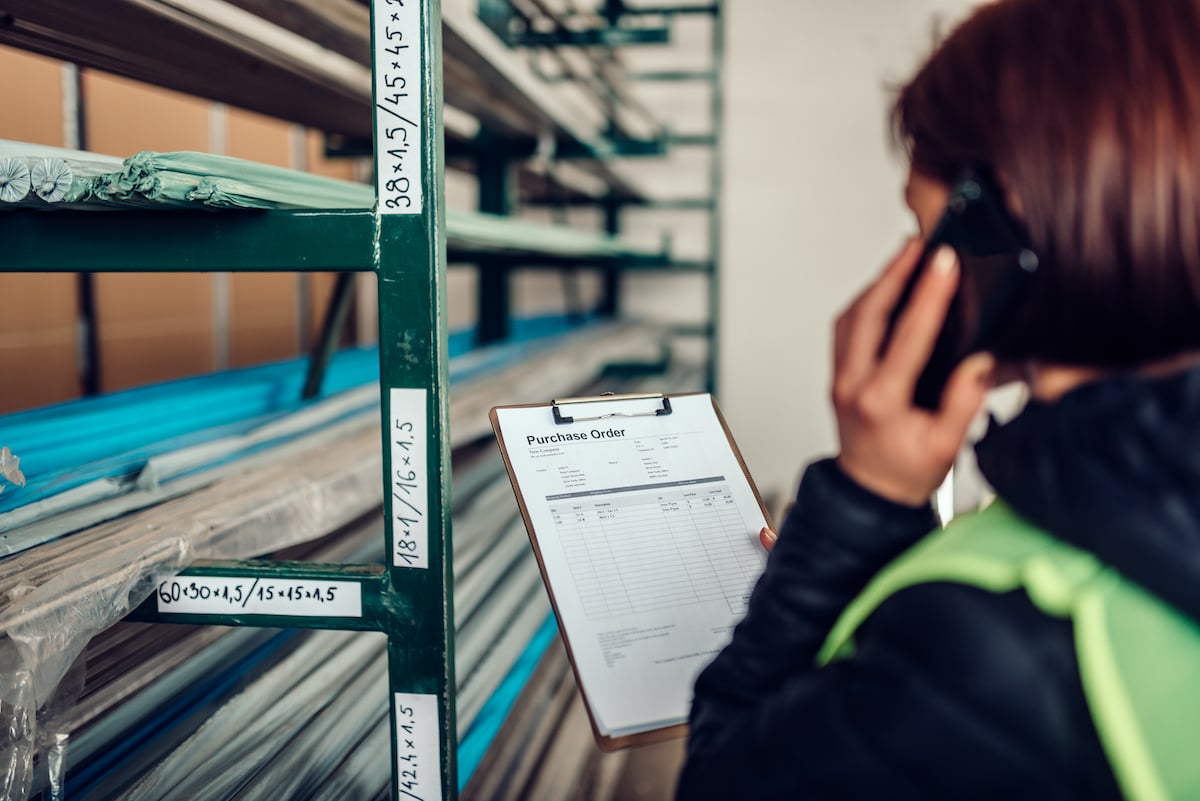 For some companies, the COVID-19 pandemic brought stagnant sales. Some sales teams are struggling to adapt their sales methods. Others are finding target customers don't have demand for their products and services right now.
In both scenarios, it's possible to shift the sales structure and the sales team's mindset with the help of basic sales concepts, resources, and tools.
For sales-driven clients, an approach to Attract, Convert, Close, and Delight introduces new and interesting ways to engage with current and potential customers.
But how does an organization make this happen during a crisis?
Sales enablement example: The four metals you need to know
Mead Metals is a metal service center specializing in high-quality specialty metals. When COVID-19 hit, the company saw a decline in sales.
Mead Metals knew existing and potential clients needed the specific metals they had in stock. How to make this connection?
Leighton Interactive helped Mead Metals explore sales enablement tactics like website visits, email responses, form completion, and more, to see what could be learned.
We discovered an audience of prospective customers who would be most likely to respond to a targeted email campaign: they had visited the Mead Metals website, they may have completed a form on the site, but they were not current customers.
Working with the Mead team, Leighton Interactive created an email and web strategy featuring the metals often used in manufacturing medical equipment and machine parts.
Additionally, we reconfigured the Mead Metals website homepage to feature the four metals and a strong call-to-action.
The landing page featuring the four metals received 291 views and 10 submissions in the first 30 days. Of the 10 submissions, four were new customers who had never before requested a quote from Mead Metals.
As mentioned above, one of the main tactics used to support this landing page was email marketing. The Leighton team developed a simple COVID-19 email workflow sent to contacts who are not customers.
This simple email series has so far generated seven quote requests from the new landing page, along with thousands of touch points with their contacts.
By taking a few simple actions, the Leighton team deployed a sales enablement strategy that cut through the confusion and positioned Mead's products in front of the prospective customers who needed them.
Critical manufacturers need critical partners.
At Leighton Interactive, we help clients win. Whether that means more sales, new leads, expanded reach, product introductions, and more, we're here to bring creative solutions that drive results for your business.
Navigating COVID-19
For many companies, COVID-19 is a test. A test in preparedness, economic and financial strength, future-proofing, resilience, and more.
For critical manufacturers, crisis can be a time of security, seizing opportunities, and building for the future. But how does a company make this happen? The companies experiencing success right now are not the ones following status quo strategies and operations. They're the ones doing things differently.

Download our free COVID-19 Marketing Guide and contact us to get started.
Topics: Advertising & Marketing | Business | Sales Enablement | COVID-19 Marketing