[VIDEO] Hiring Leighton Interactive vs. Hiring Internally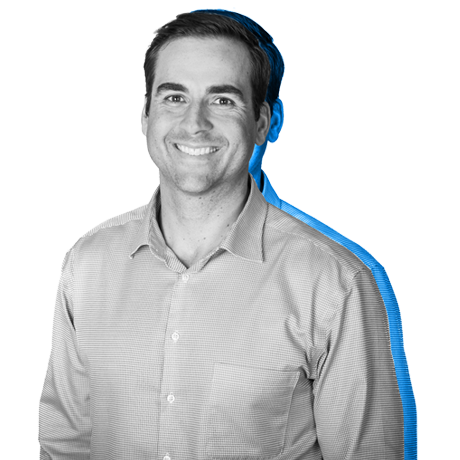 Posted on Wed, Jun 20, 2018
by Dan Soldner
Should I hire internally on my marketing team or hire an external agency?
That's an interesting question – and the answer isn't as clearcut as it might seem. There are four factors that should go into your ultimate decision.
1. Continuity
When we start looking at companies, we make recommendations that are best for those people and organizations. That is what Leighton interactive does. Most companies have a team or person who's in a traditional role of marketing or sales and marketing. But no matter what, that person cannot do the job of eight people. And those companies can't hire 6, 7, or 8 additional people. That doesn't make sense.
2. Price
So what happens is companies are looking for a unicorn – you know, that ultra-specialized, uber-hybrid, super special person. That person can do SEO, website development, design, social media, email marketing, buy paid media, create content like videos … the list goes on. And, that unicorn comes with more than a salary; think long-term training, benefits, social security, and other employee-bases costs.
There's so many tactics and specialties added to the plate and that's because companies are feeling the pressure of staying relevant in a fast-paced, dynamic world and they just want to market their businesses the best way. This doesn't even account for traditional marketing efforts – trade publications, buying ads, or PR. What's your ultimate cost?
3. Flexibility
So – you should consider hiring a marketing agency if it makes sense to have fractional help. I call it a dimmer switch. Our clients at Leighton Interactive typically have teams of 5-8 people from our agency who represent different specialties and help their brand with the efforts and tactics they need to accomplish their goals for growth. And, it's for a certain period of time. It can be project or initiative-based – like launching a new website. It can account for seasonality your business may have, or peaks and valleys in revenue. To undertake that effort on your own as you manage your employee's workload and capacity can be overwhelming.
4. Brainpower
How many brains are better than one?
There's plenty of value in adding additional perspectives, world views, and experience to your marketing efforts. Hiring an agency means you'll have plenty of brainpower to support your team.
There's so much that goes into a website build that's unseen – like data and analytics to UX to presenting a solid design. Partnering with an agency means you can collaborate on the site build and launch, then pause the relationship. Perhaps it's a campaign strategy you need centered on a goal or event your brand is behind. An agency like Leighton Interactive can build the plan, execute it, and see where you need additional support during this phase of marketing.
Topics: Inbound Marketing