Five Questions with Dan Tyre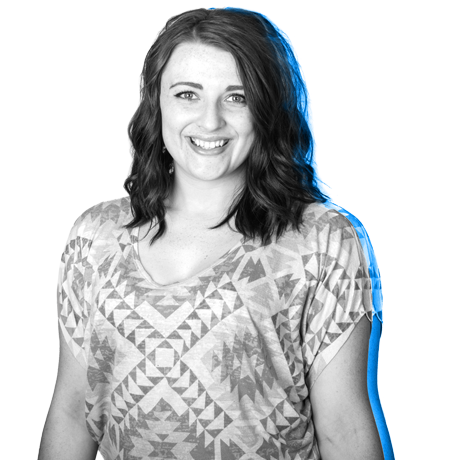 Posted on Mon, Aug 01, 2016
by Clare Richards
Dan Tyre is one of two keynote speakers at One2 this October. If his name sounds familiar, you might also be familiar with marketing, sales, and/or HubSpot. Back in 2007, when most people hadn't even heard of inbound marketing, Dan became the sixth employee at HubSpot. He was their first salesman, their first sales manager, and their first sales director.
Over the past nine years, Dan has seen monumental changes in consumer behavior and watched as businesses try to adapt to meet those changes. During those same nine years, HubSpot has grown to employ 800+ individuals, all of whom work to delight over 19,000 customers spanning 90 countries. I was fortunate enough to speak with the man who's always smiling about inbound, attitude, and building your personal brand.
How did "smarketing" originate?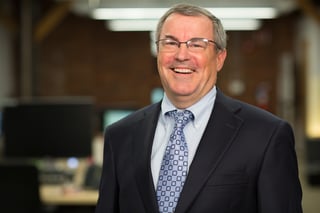 I coined "smarketing" in 2007. It started as a funny way to say that sales and marketing have to be aligned, that they need to be in constant connection. Smarketing means sales and marketing communicate on a regular basis, hold the same goals, and support each other. Both departments need to see what they do as parts of one big funnel. Salespeople have to help create content for marketers, and marketers need to understand which content is most useful to sales. Smarketing is the concept of working together in one big funnel, where you're leading toward long-term quality engagement.
What is a primary obstacle blocking people from successful marketing?
We know marketing works; we can prove it. But, it's a lot of work. And it's never over. It's becoming more cluttered, so the key is:
Hypertargeting your niche, so you know exactly who you're going after.
Creating quality content that addresses the needs of your market niche.
Professionally engaging them in a way in which you have awareness, and then they can use your services and then paid services.
Consistently engaging customers so they continue to broaden your brand.
How do you connect your professional and personal self?
Building your personal brand is an extension of selling in 2016. I have 75 blog articles because I have some expertise that I want to share with more people. Building your brand, publishing blog articles, putting content out through social media, and growing your social network – it's a special part of sales and marketing.
People have to know that you're interested in what you do. If you curate other people's content, that says something about you. If you generate your own content, that says even more. If you're a salesperson and you send someone a blog article that you wrote explaining the needs of the prospect, you not only have a professional advantage, you have a personal one as well.
Why is "the importance of attitude" your favorite public speaking topic?
People much prefer, in most cases, to work with positive people over negative people. I believe that people just don't know they can control their attitude - they don't realize it's a choice or they haven't thought it through. That's why I speak on attitude, to help people think through negativity and discover the skills to improve.
We have the mental control to decide how we react to things. It's very, very important. You're as happy as you want to be, and unless you're born naturally happy, you might not realize it's a choice.
What's in your secret sauce?
My secret sauce is engaging with prospective customers in ways that delight them. It's always customer-centric. The key to inbound in 2016, whether you're marketing or sales, is keeping it customer-centric. What I try to do is make people understand the opportunity they have. And I try to consult with them to make sure they are focused on getting a better outcome. I do it in a positive way, I never want to make people feel bad. It's always be helping. That's the secret sauce. That's unique. That's exciting.
Topics: Inbound Marketing | Marketing