Changing Seniors' Lives, One eBook At a Time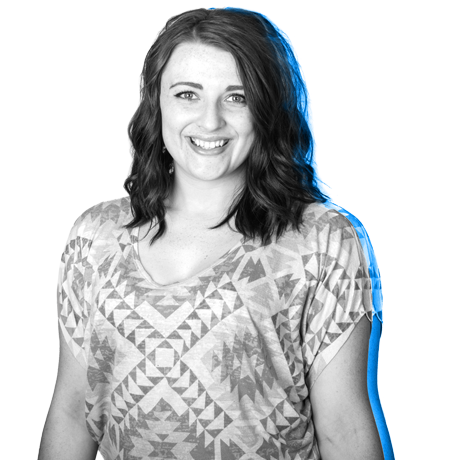 Posted on Fri, Jul 31, 2015
by Clare Richards

Walker Methodist, an organization specialized in lifestyle, housing, and healthcare services for older adults, isn't just concerned with filling beds, but meeting needs. They bring people home. Half of the residents they welcomed into their ten communities in the last 12 months downloaded this eBook we created to instill hope and comfort in those looking for a new home.
We've got proof that helping, rather than selling, can change lives.

A Missing Piece of the Puzzle
The next step for seniors is not a nursing home. It's home; just home.
We needed to attract and convert people to Walker Methodist's cause through resources that inspired life in a senior's next chapter of life. A big part of the content we created was to help ease the transition from one home or style of living to a new one.

Change is hard, and Walker Methodist understands that. Moving out of a home is a challenging and emotional decision. Our goal with the 10 Steps to Transition to Senior Living eBook was to minimize the negative feelings during that process and prepare everyone involved for the transition.
Walker Methodist wanted to provide helpful, honest information in this area they felt their industry was lacking. It bridged the gap between thinking about senior living, looking at different communities, and feeling like you're ready to move in to a new home. They wanted to be there - wherever there was - for whoever needed them.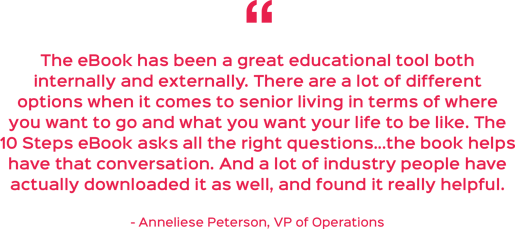 Here When You Need Them
When we embarked on our inbound marketing journey with Walker Methodist, at the forefront of their goals was the desire to:
Increase the visibility and reach of Walker Methodist
Establish Walker Methodist as a progressive thought leader in their industry
Clearly portray who they really are: a network of senior living communities in the Minnesota Twin Cities metro.
But it was really much more than that. They wanted potential residents and their loved ones to understand why Walker Methodist's mission is "Life. And all the living that goes with it." Transition at the senior stage of life is so emotional, and Walker Methodist wanted to replace the negative feelings and experiences with hope and comfort.
Creating and sharing 10 Steps to Transition to Senior Living helped Walker Methodist answer big questions at a potentially tumultuous time in the lives of it's readers. Within this eBook, readers are guided through a series of insightful and helpful steps about transitioning to senior living. The eBook covers: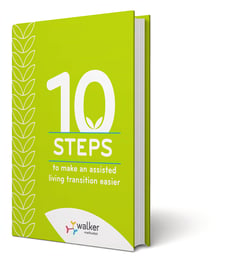 Open, Honest Discussions
Knowing Medical Needs
Financial Situations
Thinking About Location
Meeting Community Staff
Getting Involved Socially
Maintaining Opening Communication
Creating a Schedule
Leaving "Home" the Right Way
Focusing on the Positive
Through this content we were able to convert and educate our visitors. And due to the nature of the content we would know that our leads were more qualified than most. We were essentially helping them walk through the door of their new home, and visualize themselves there.
Aside from being available via calls-to-action on the Walker Methodist homepage and in blogs, this eBook is also part of follow-up workflows. After an individual submits a tour request, they receive a series of emails with helpful resources and information, including the 10 Steps eBook.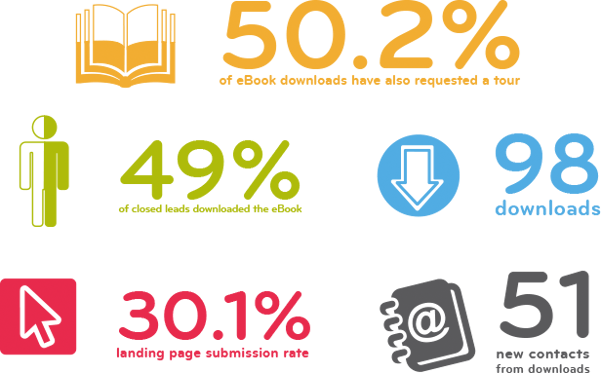 A Powerful Tool – For Everyone
Walker Methodist's 10 Steps to Transition to Senior Living eBook hasn't just been a resource for those looking for a new home, but also industry professionals seeking information about senior living communities. It challenged the status quo of senior living.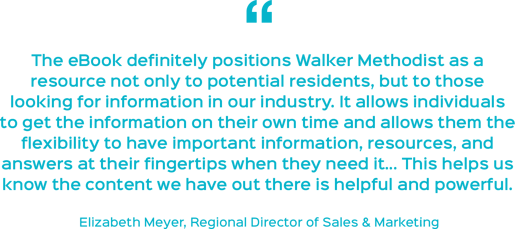 Change is hard and the best thing we can do is help make it a little easier. This eBook allowed Walker Methodist to do that on an individual, and personal level, without requiring readers to commit to living at Walker Methodist. This eBook became so much more than an eBook; it became a hand to hold; a way to make the intimidation of change, a little less frightening.
Topics: Inbound Marketing | Featured | Impact Award Submissions