6 Times Sheryl Sandberg Fueled My Professional Growth in Lean In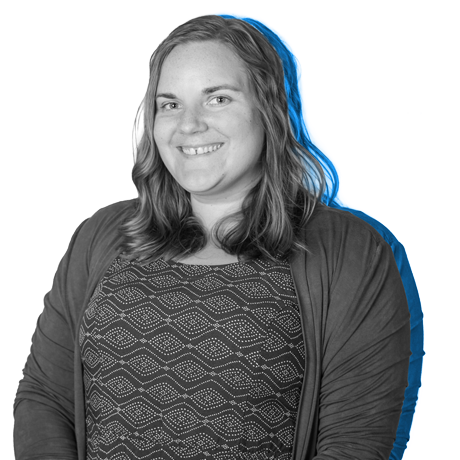 Posted on Thu, Oct 20, 2016
by Amber Chmielewski
In 2013, Sheryl Sandberg released her book titled Lean In. The book, an expansion on her 2010 TED Talk, became a #1 National Bestseller and the subject of both praise and criticism. Some of the greatest criticisms came from various feminist authors and scholars I respect. As someone who self-describes as unapologetically feminist, I knew I had to read it.
QUOTES FOR PROFESSIONAL
GROWTH
Even in the first few page turns, I was pulled in by Sandberg's accessible language, storytelling, and statistical data. Although much of Sandberg's message was focused on professional growth and women in leadership, I found many areas for personal development as well. I took note each time a phrase or section resonated with me.
1. "MISCOMMUNICATION IS ALWAYS A TWO-WAY STREET"
It's easy to assume someone isn't listening or feel like you're not being heard. It's also easy to misunderstand what someone else is saying. I do both, regularly. But, in moments of miscommunication, it's important to remember that not everyone has the same communication style or frames of reference. Be patient and uncover ways to express yourself clearly.
2. "EVERY STAGE OF LIFE HAS ITS CHALLENGES"
Someone doesn't have it better or easier because they're younger, older, married with kids, married without kids, single, divorced, or remarried. Each individual is immersed in their world, and that world comes jam-packed with its own set of circumstances, challenges, and benefits. Being in a different stage of life isn't a reason to judge, envy, or project insecurities onto someone else.
3. "KNOWING THAT THINGS COULD BE WORSE SHOULD NOT STOP US FROM TRYING TO MAKE THEM BETTER"
Here, Sandberg takes on a classic fallacy used to weaken someone's concern or complaint by comparing it to a greater problem. It's called the fallacy of relative privation and it's meant to invalidate someone's position by making it appear insignificant by comparison.
4. "A DESIRE TO BE LIKED WILL HOLD YOU BACK"
The truthfulness of this quote doesn't make it much easier to digest. It's a difficult mindset to come to terms on, but even statistically, success and likeability rarely intersect for professional women. As someone who's no stranger to being disliked, here's my advice: it's really not that bad if you honestly like the person you are.
5. "TAKING INITIATIVE PAYS OFF. IT IS HARD TO VISUALIZE SOMEONE AS A LEADER IF SHE IS ALWAYS WAITING TO BE TOLD WHAT TO DO"
This quote speaks to the trust and confidence we as leaders must have in ourselves. The result of which allows those we lead to develop trust and confidence in us. It's about feeling secure in our decision-making skills and knowing that even if we make a wrong move, we can respond and recover.
6. "THE UPSIDE OF PAINFUL KNOWLEDGE IS SO MUCH GREATER THAN THE DOWNSIDE OF BLISSFUL IGNORANCE"
Asking those around you for advice on how to conduct yourself professionally is not a fun or enjoyable experience. Requesting and receiving honest feedback can feel harsh, and it can also provide insight into ways to grow professionally while building trust and respect. So, ask for advice, receive that advice, feel your feelings, and then do something about it.
---
PERSONAL DEVELOPMENT THROUGH PROFESSIONAL GROWTH
Although I'll likely never meet Sheryl Sandberg, and I know I'll never ask her to be my mentor, I'm thankful she shared her words, her thoughts, and her experiences with the world through Lean In. Much of what she wrote were things I needed to hear – things I always wished to know or understand but didn't know who or how to ask.
Thank you, Sheryl Sandberg, for providing me with tools and knowledge to navigate the professional world.
Thank you, Leighton Interactive, for creating spaces for (and at times, requiring) professional growth and personal development. I wouldn't be the same without it.
Topics: Leadership | Business | Life Lessons | Culture | Motivate Your Team