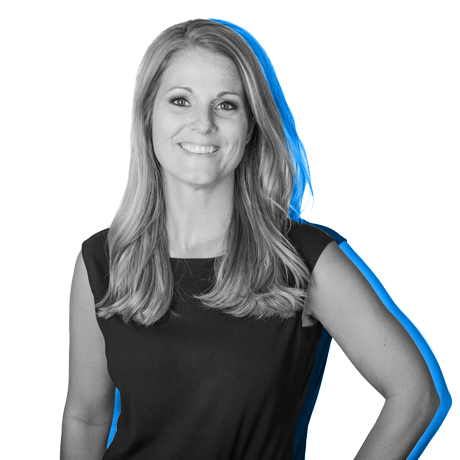 Posted on Tue, May 05, 2020
by Jennifer Lawrence
How is 2020 looking in regards to your business goals?
Are you now sitting with a somewhat altered marketing budget and feeling overworked, overwhelmed, and not able to keep up with the current demands? Worse yet, are you struggling to know what you should be doing with your marketing, and how to take it to the next level despite what is happening in the world around us?
What actually matters to your company's success? What is actually executable? Below I have curated a list of some of the top marketing trends to consider to make the rest of this crazy year count towards all your goals. Prove marketing generates real revenue by creating a roadmap for your company to follow in all areas of business. I hope it helps.
According to this Forbes article, the top marketing trends for 2020 are:
Shoppable Posts
Creating social media posts that make it easy to shop right within the post. YES! I do this all the time. Get on board!
Virtual And Augmented Reality
Create a unique commercial experience through AR and VR — encourage users to get up close and personal with your product or service offering through immersion and interaction.
Interactive Content
Speaking of interaction, make content more engaging in order to elevate a user's experience with your brand. Make it memorable!
Personalization
Check out this stat: 80 percent admitted they'd be more likely to give their business to a company that offered them a personalized experience. Add contextual marketing efforts to your UX strategy to offer richer, more personal paths for your customers.
Google Ads Smart Bidding
A Google ad update that makes lead to automation and smart bidding normal. New to you? Start here with Google's automated bidding help.
Content Marketing
By now you likely have a content marketing strategy, however robust or non it may be. Determine the ultimate needs of your customers and draft a content marketing plan that alleviates their pain.
Video Content
This is "old news". Watch kids and adults alike everywhere to see just how prevalent video is in our society today. No more delaying or putting off video creation!
SERP Position Zero (Search Engine Results Page)
Say what?! Being #1 is no longer the goal. Get on the search snippet ABOVE the search results. More on SERP management here!
For the rest of this list I culled a piece from Marketing Insider — see what its sees as the top 2020 marketing trends. Notice the overlap between the Forbes piece and Marketing Insider.
Customer Experience
It's the year of the customer (and I believe the year of measurement). The two combined are a winning combo in my book, provide fantastic customer experience(s). I think the book Building a StoryBrand helps companies have a framework on how to do this, especially in your marketing materials.
Employee Engagement
Believe this: 46 percent of consumers will abandon a brand if its employees are not knowledgeable, and bad employee attitude is the number one factor that stops individuals from doing business with a company. Wow. We better all start here!
Visualization
I think this is really saying the same thing as above, which is interactive content. Make it look good, be visual, and allow users to spend time with it and not "just read" it.
Personalization
Yes, we all agree to agree with this one! Right?
Strategic Marketing Transformation
The process when a business is operating without a strategic marketing plan — insert sad face emoji — evolves by changing its fundamental business processes and procedures. This can help companies to improve customer service and experience, boost brand awareness and reputation, and ultimately increase revenue and profits.
SERP Position Zero & Featured Snippets
Ah yes, the coveted position zero again — pure SEO goldmine.
Voice Search
The creepy smart speakers are not slowing down anytime soon. It will be a major player in marketing.
AI-Based Automation
This comes in with voice search, chat/chatbots, and big data. AI enables hyper-personalization. Win-win.
Focus on Customer Retention, Loyalty, and Advocacy
It costs five times as much to attract a new customer as it does to keep a current one. And, another plug for personalization here to further drive home customer retention, loyalty, and advocacy.
Live Video
Most companies don't want to do this — there is absolutely nothing to it and needs to be done.
And, here is what I see as the 2020 trends in addition to what is noted above (which I agree with and had on my list too, based specifically on what I am hearing from clients, articles, and the industry resources):
Purpose-Driven Marketing
Talk about what you stand for. What you believe (and don't believe) in. Take a stance. You won't be for everyone — that's the goal.
Alignment with Customer Services + Sales + Marketing
To have a deeper lead nurturing and scoring strategy.
This has been around for a while, but sadly, I still see it as a major issue in most companies. I think in 2020 and beyond, we will continue to push for this if we want to personalize and have great customer service and experiences we need to align and communicate — not for ourselves, but for our customers.
Social Listening
This is more so how to do monitoring, personalization, customization, and many of the other things that we already deemed important in 2020. Check out this blog for more information.
Loyalty Program Platforms
With the emphasis on personalization, customer experience, and customer retention it just makes sense to have a loyalty program platform in place. A platform like this can incentivize and reward advocacy.
So, as you can see there are more marketing trends and ideas than you can possibly accomplish this year. Pick the ones that make the most sense for you and your organization. And, in short, have a plan, know to whom and why it matters (personas), understand that your job is to help guide them, and give them a wonderful experience with your brand.
Execute some cool new things, and please, please, please measure it so you know what your marketing is doing (and so you can show your boss just how smart you are).
Topics: Marketing Strategy